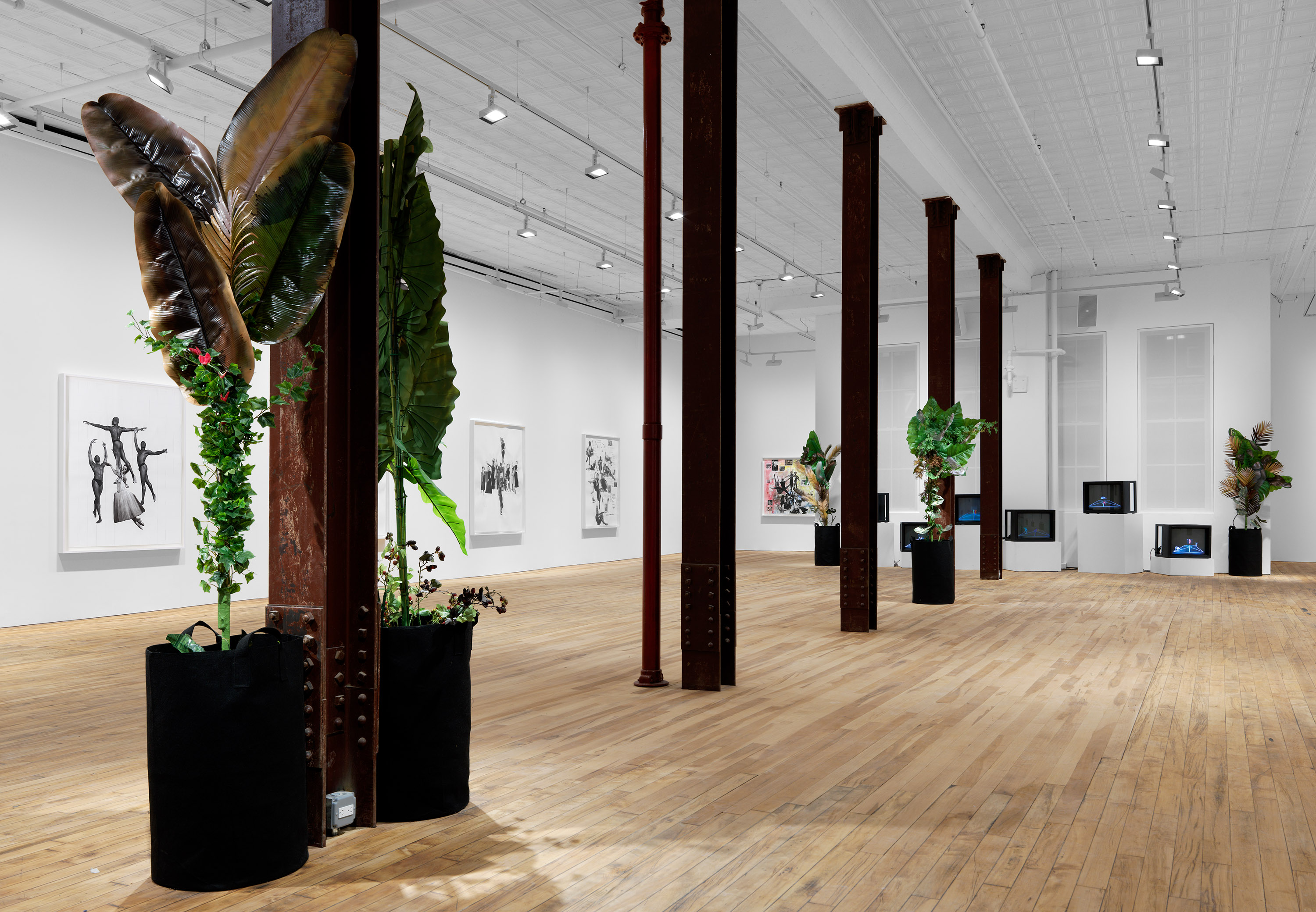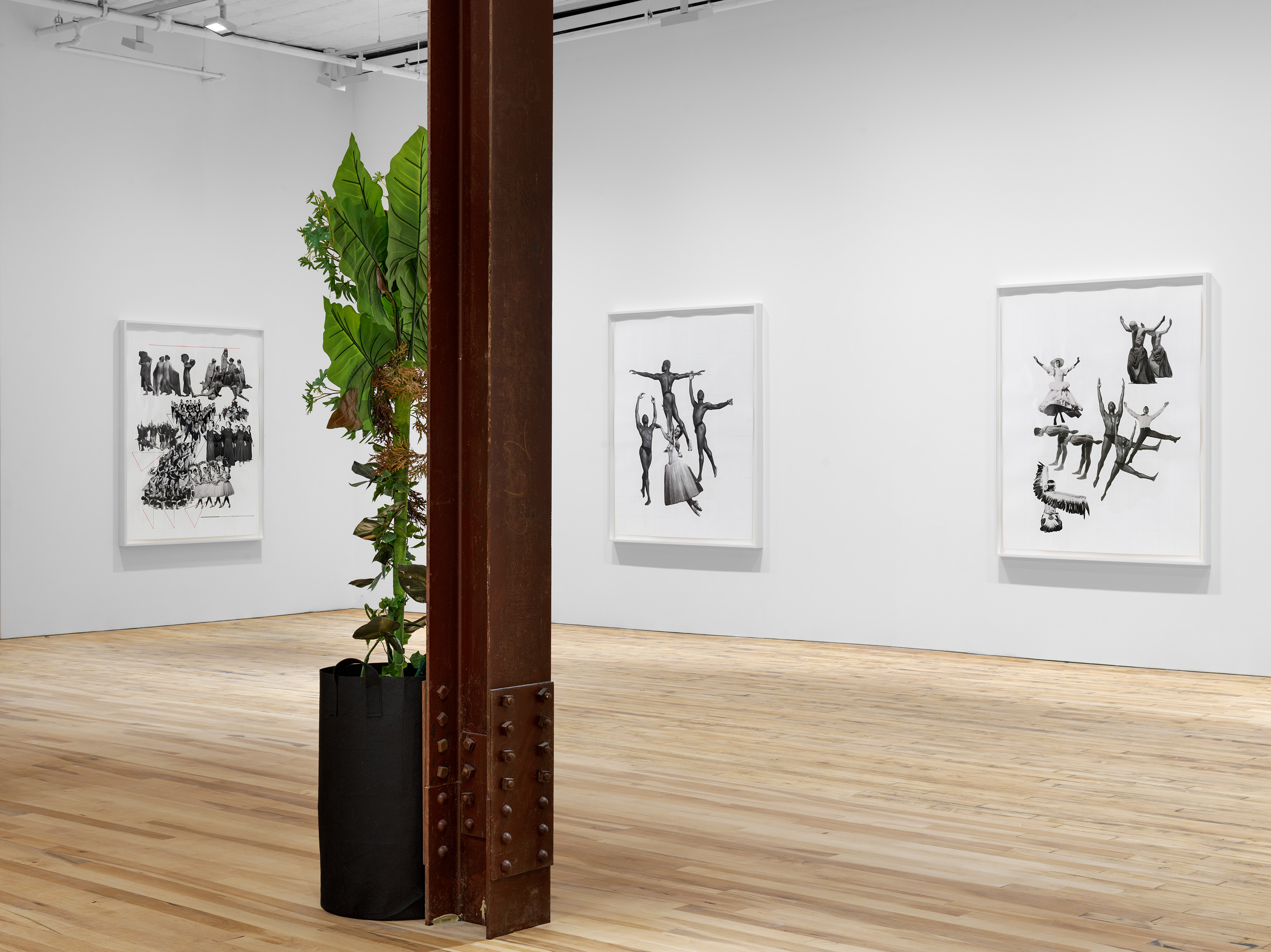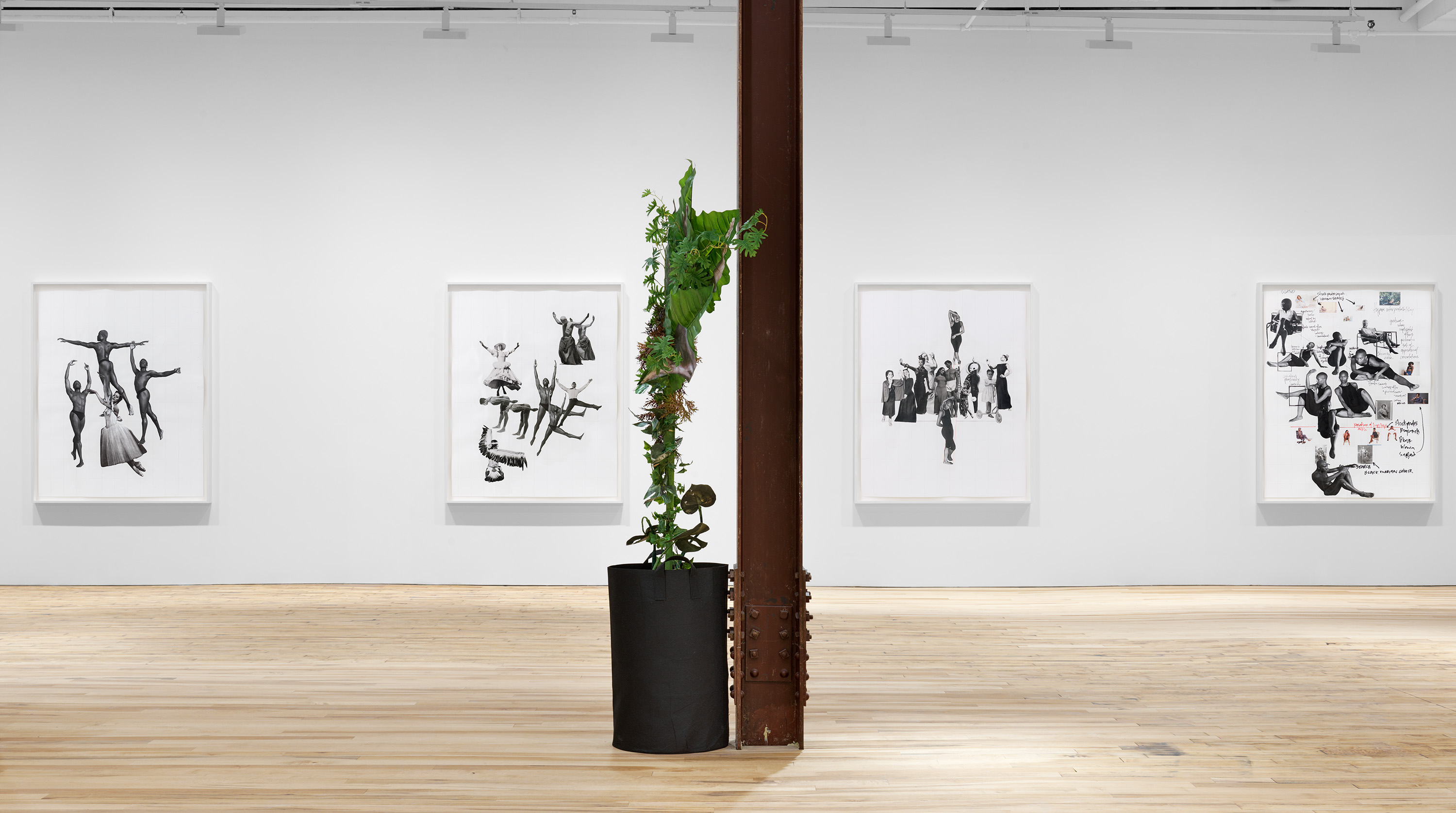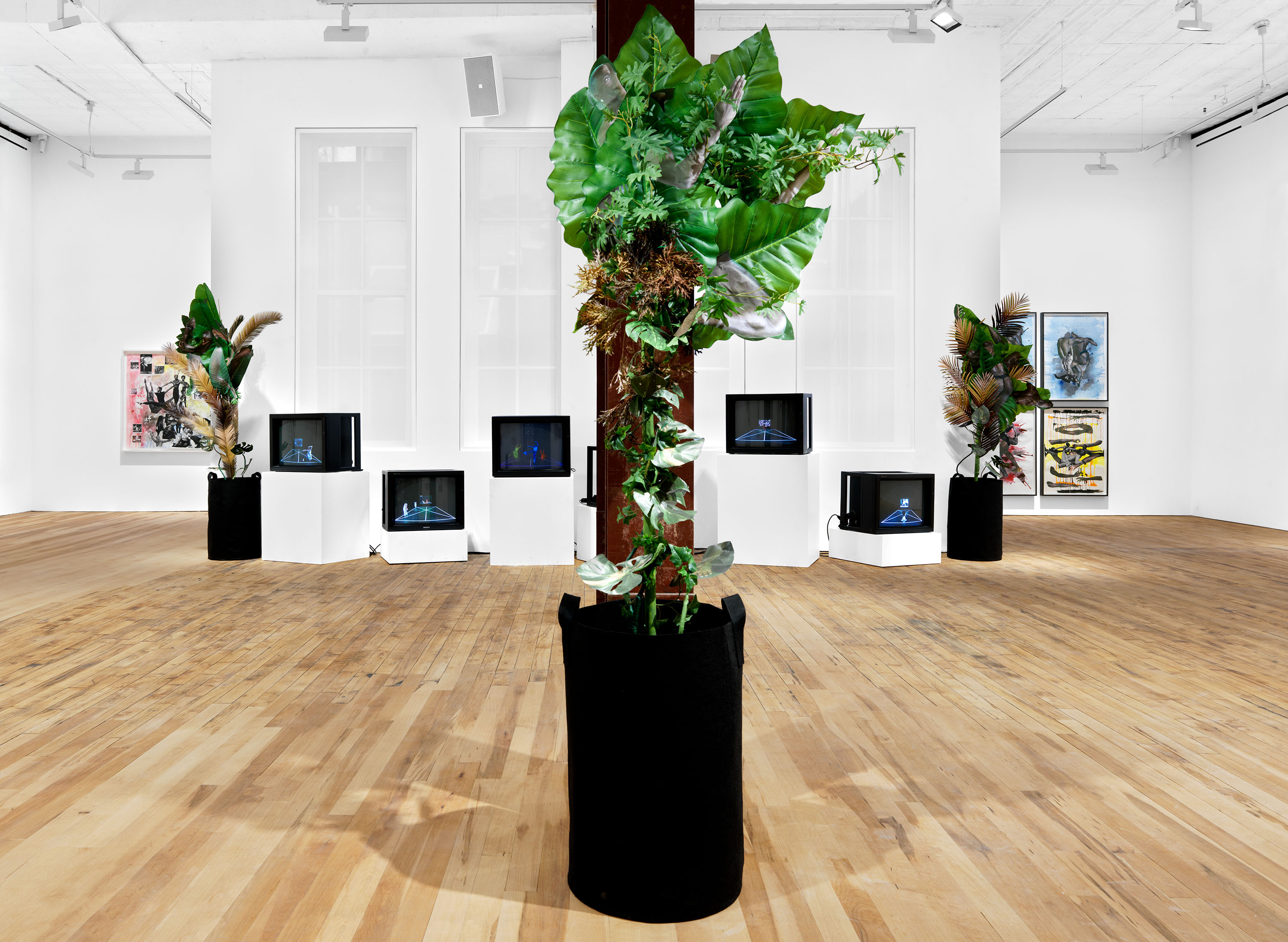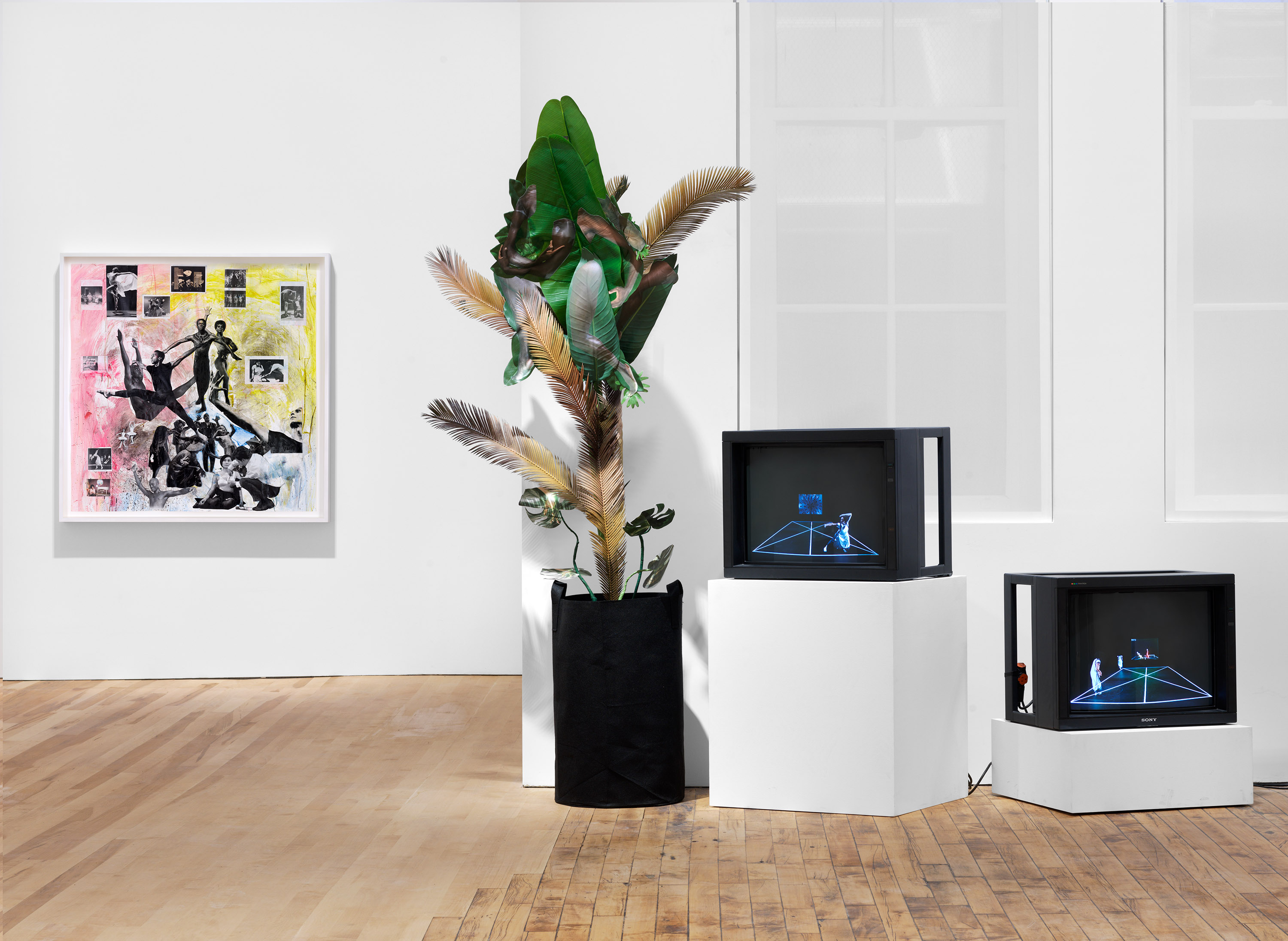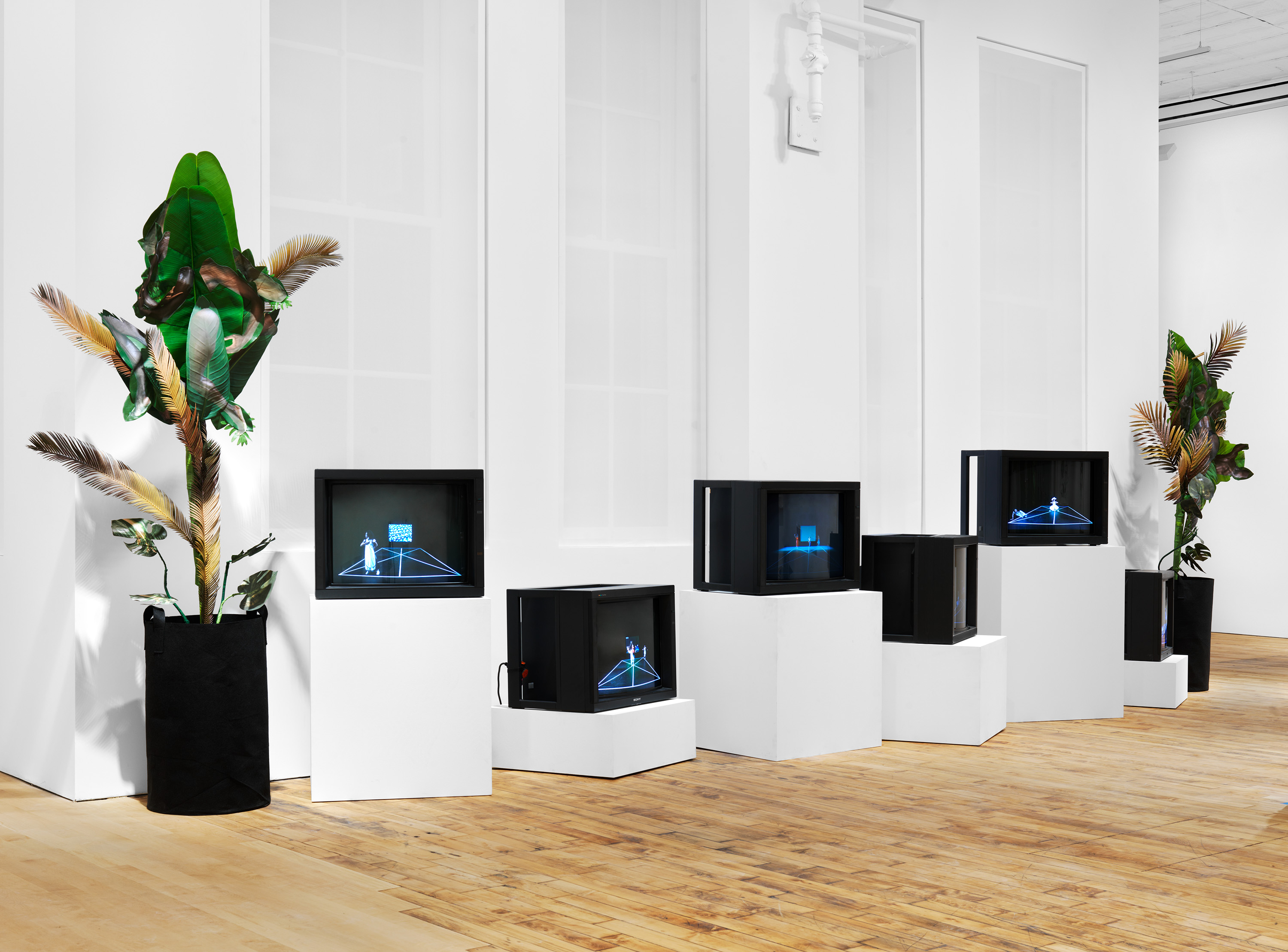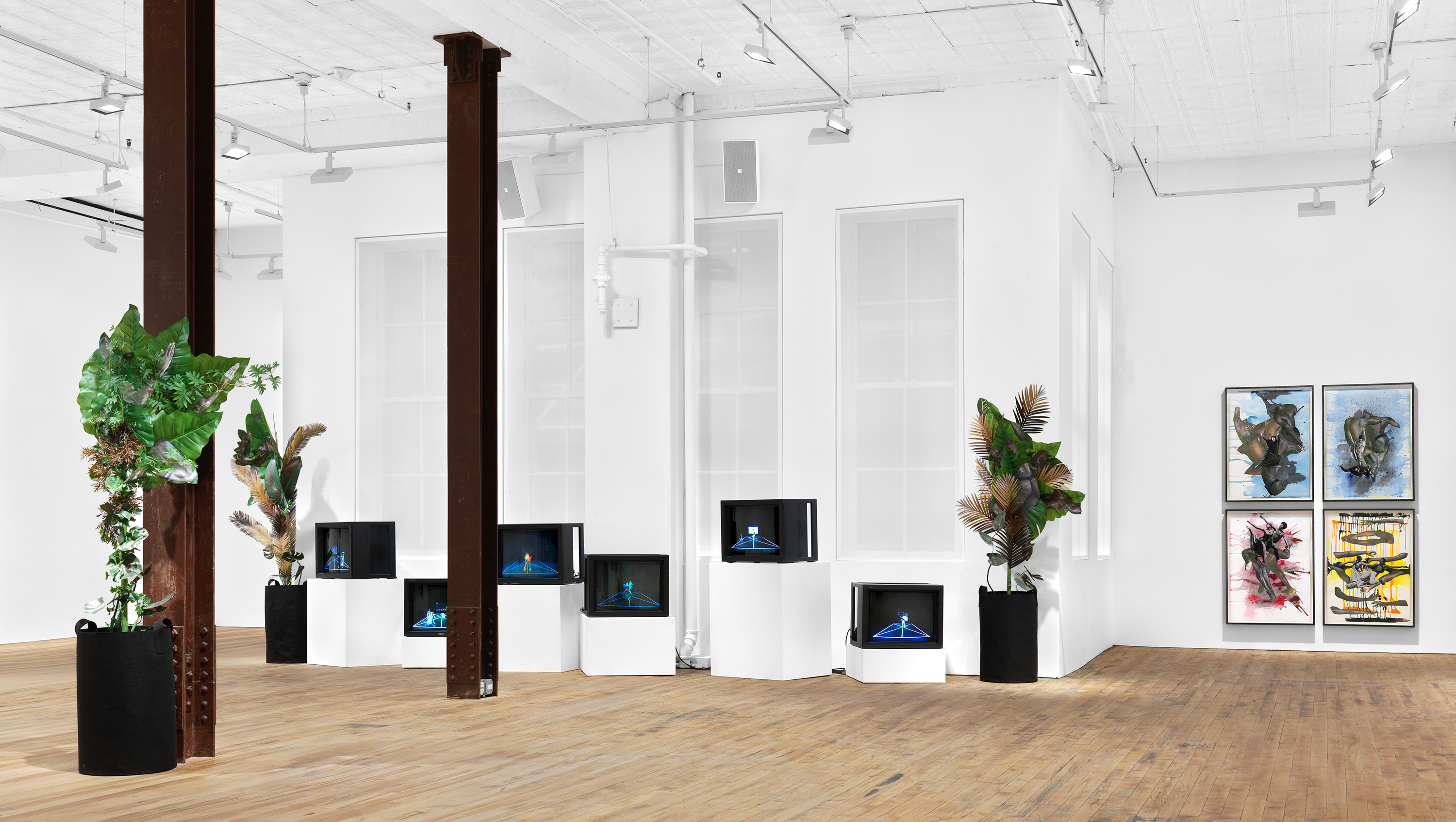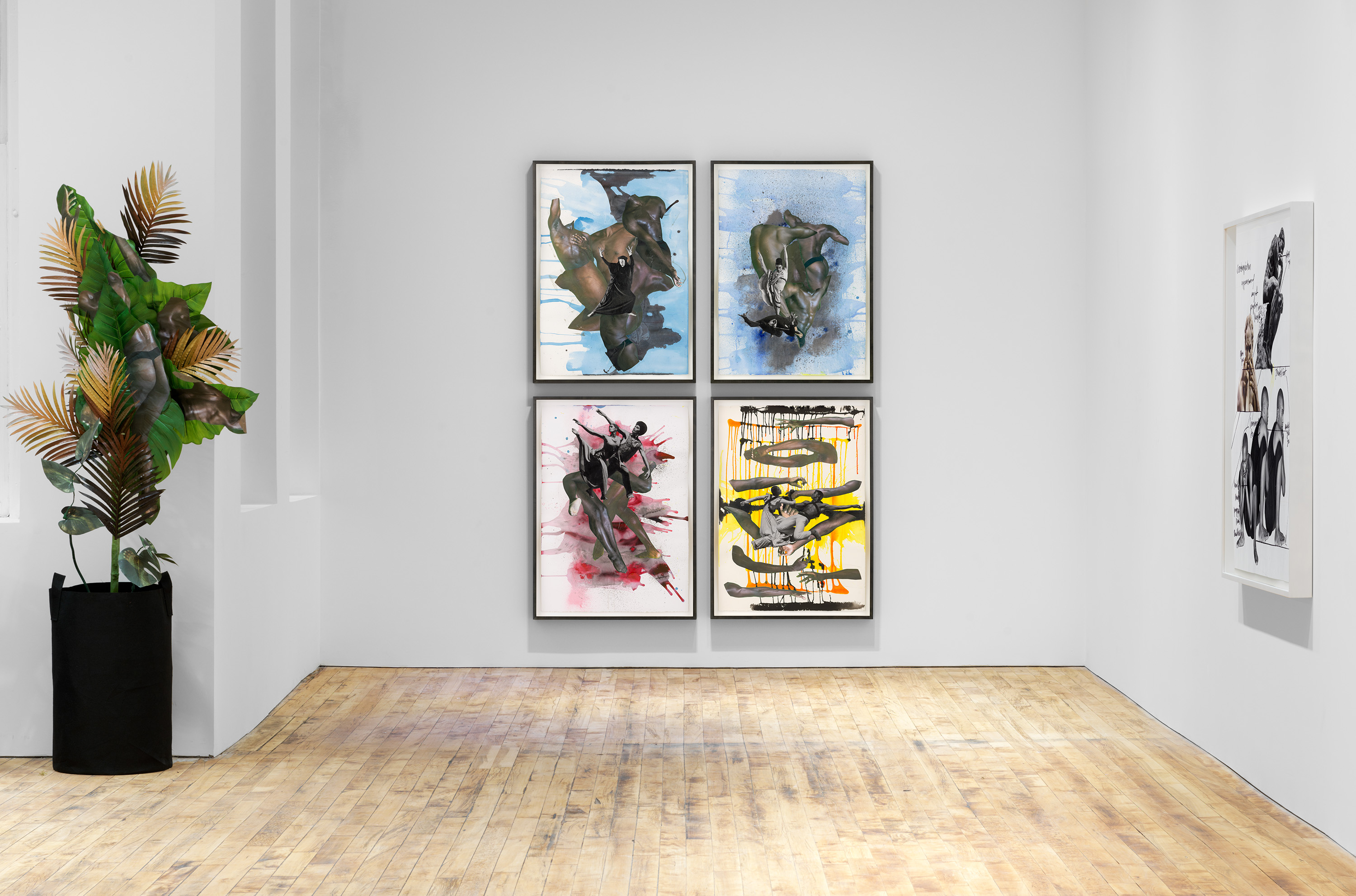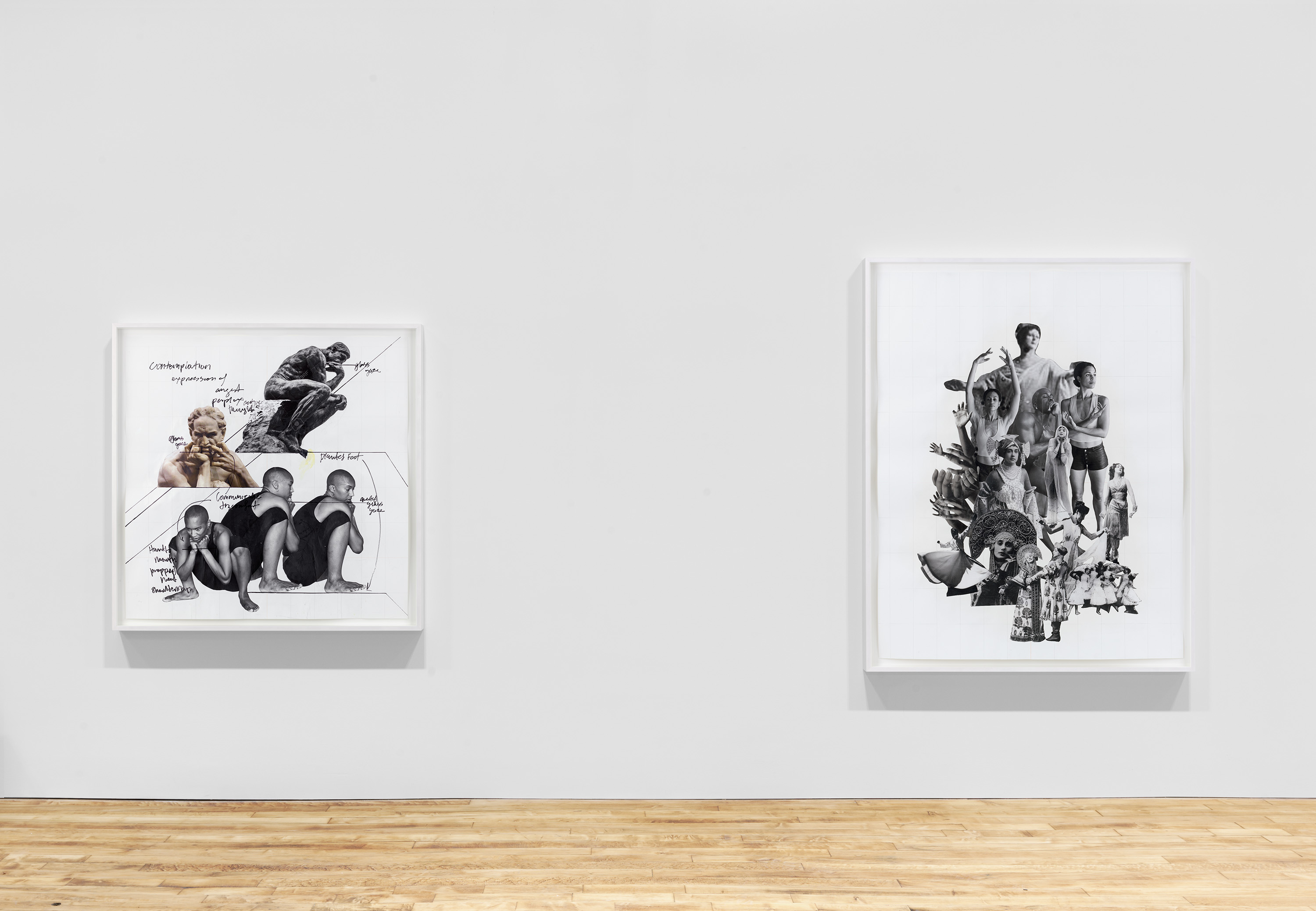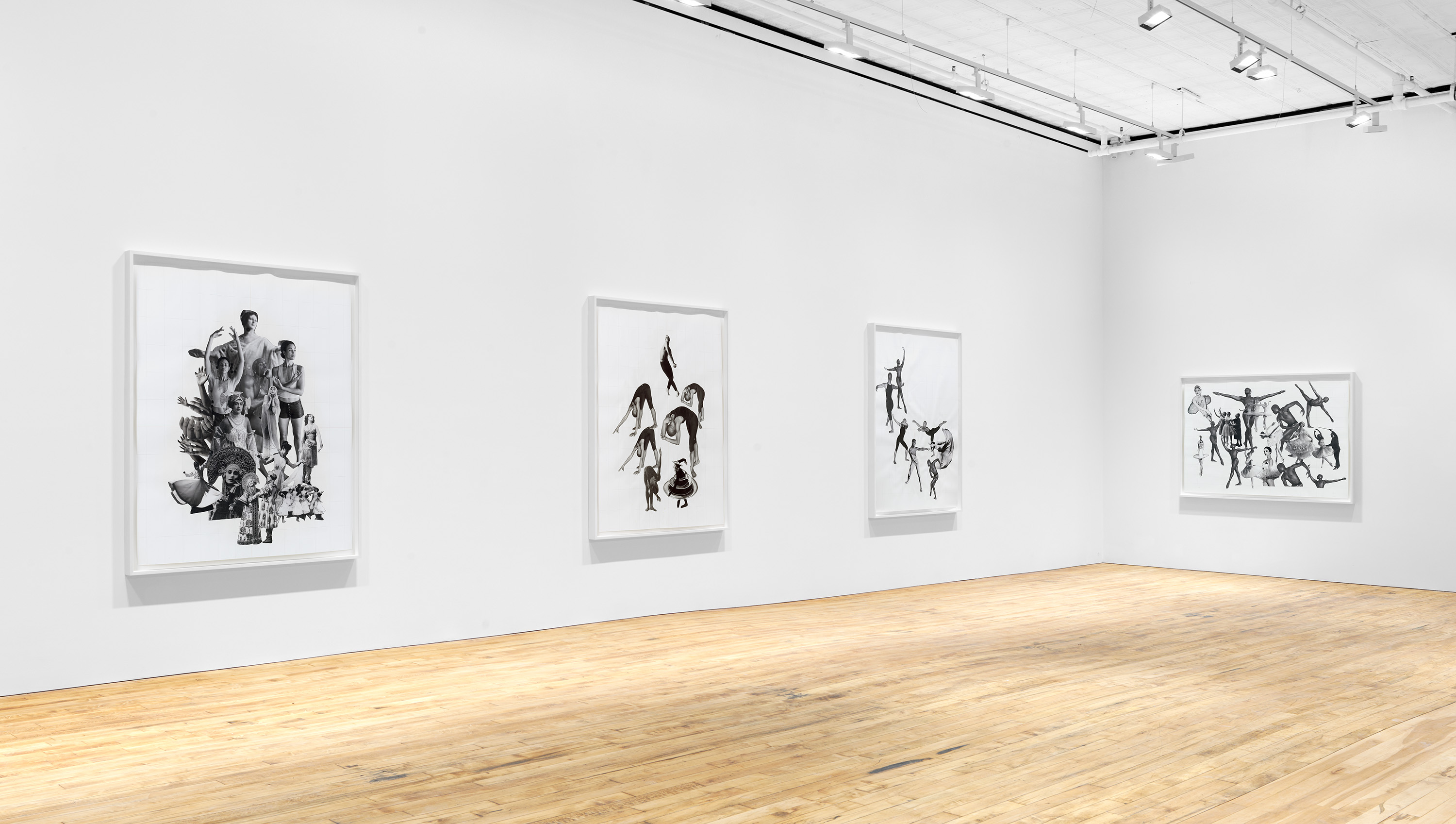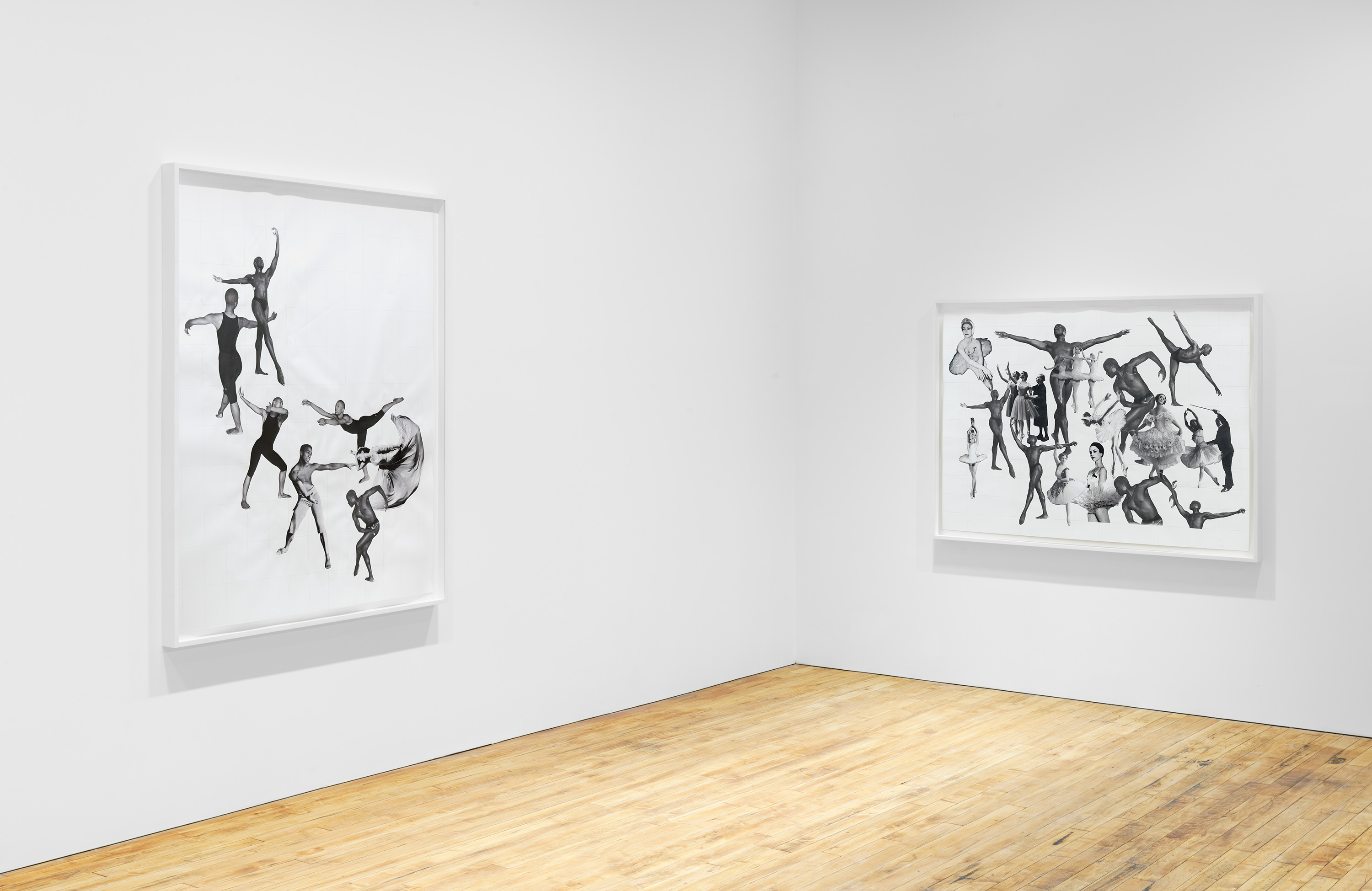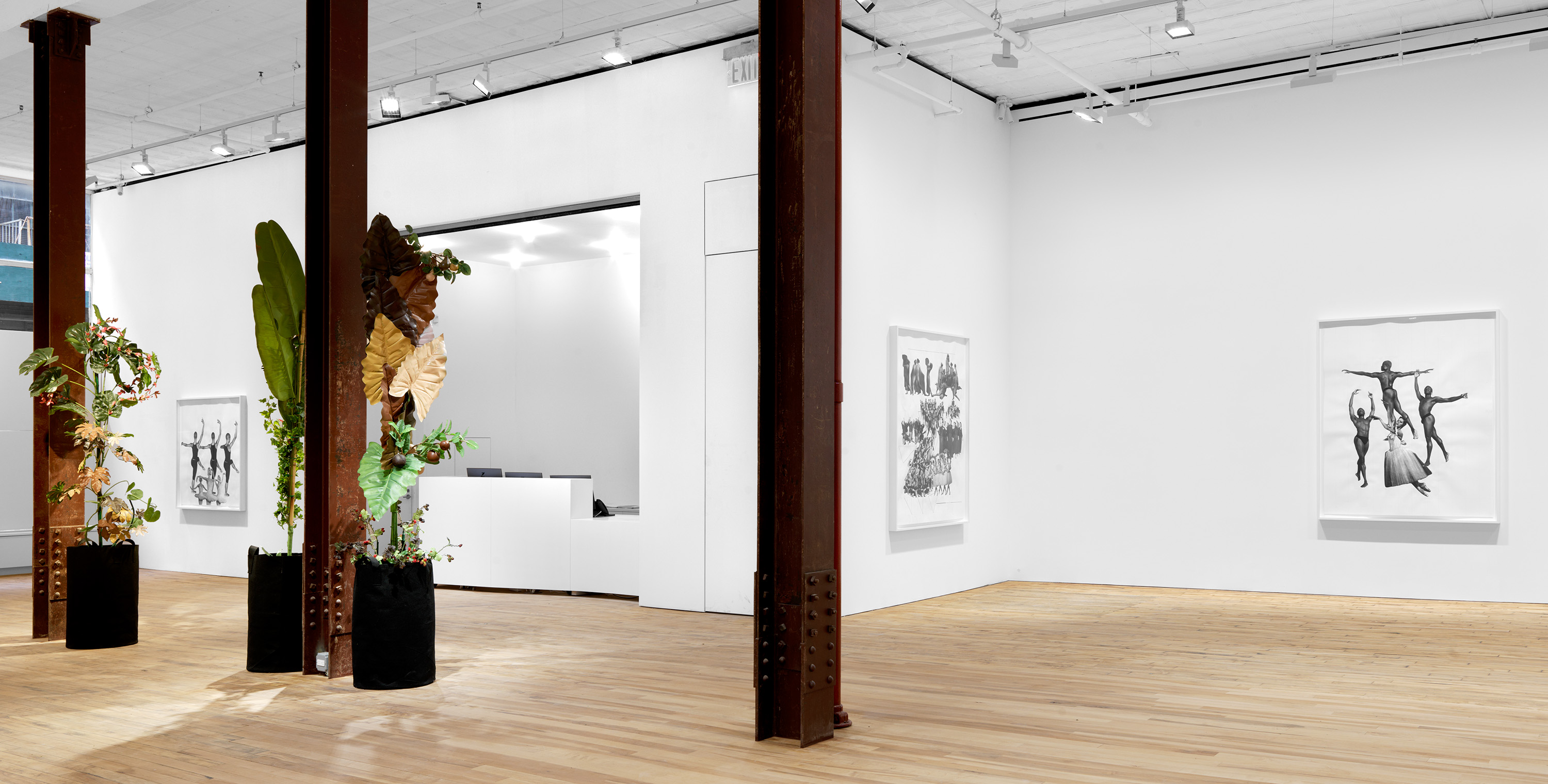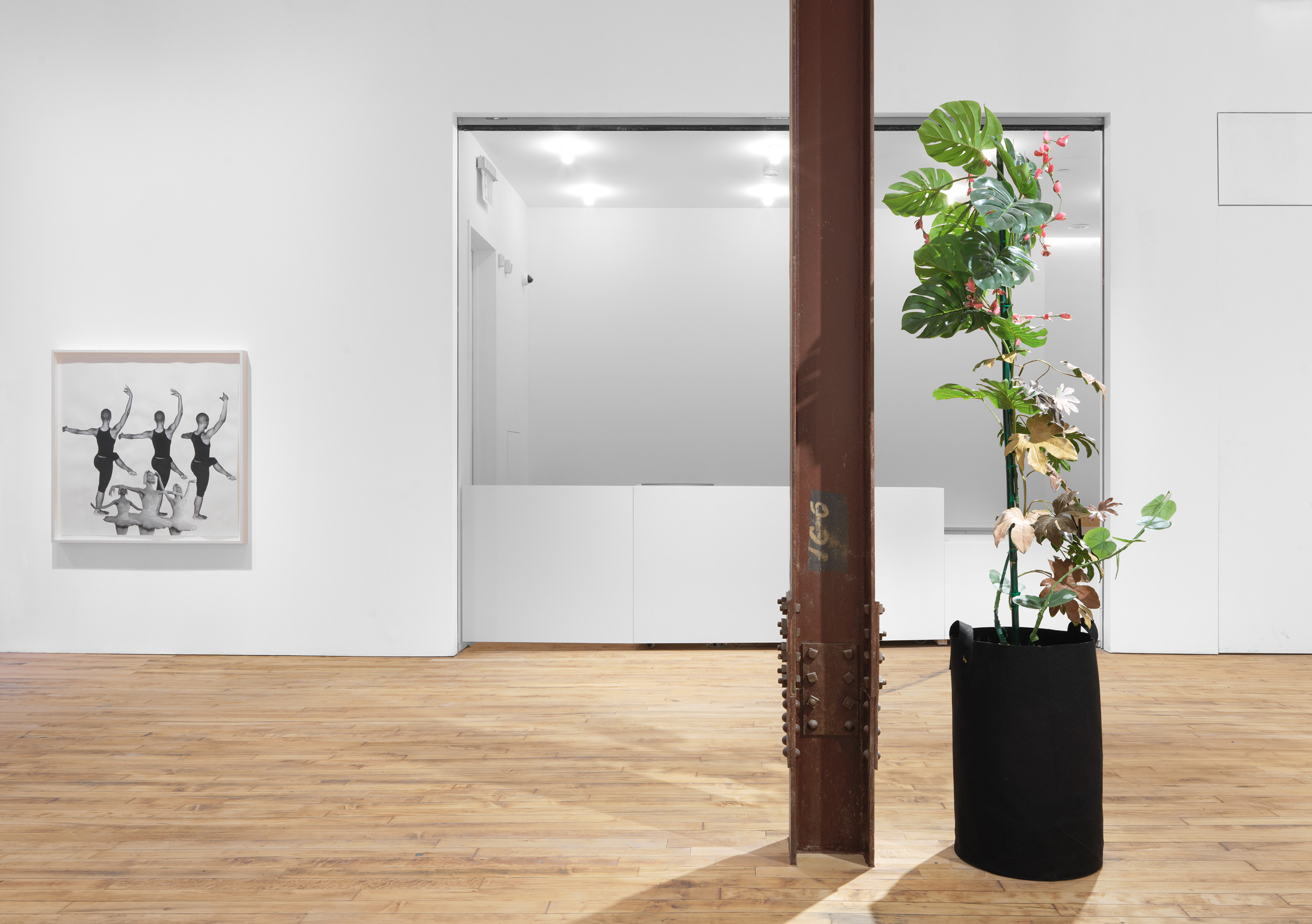 Kandis Williams: A Line
October 28, 2021 – January 09, 2022
52 Walker is pleased to open its inaugural exhibition, A Line, on Thursday, October 28, 2021. The presentation will feature works by Kandis Williams, whose versatile practice spans collage, performance, video, assemblage, and installation. Her work interrogates issues of race, nationalism, authority, and eroticism. This will be Williams's first solo presentation in New York.
Based primarily in Los Angeles, Williams will debut new works that were created in New York for A Line. The exhibition will feature a video, collages, and sculptures that move toward a formal dance notation. Notation has been used in different modes throughout history to capture and inscribe the qualities of movement in two dimensions. Williams draws upon her background in dramaturgy to envision a space that accommodates the varied biopolitical economies that inform how movement might be read. She establishes indices that network the parts of the anatomy, regions of Black diaspora, communication and obfuscation, and how popular culture and myth are interconnected.
Kandis Williams: A Line is curated by Ebony L. Haynes and presented by 52 Walker.
Kandis Williams was born in 1985 in Baltimore and received her BFA from Cooper Union in New York in 2009. She is the founder of the publishing and educational platform Cassandra Press. Williams was recently awarded the Mohn Award for artistic excellence following her participation in the 2020 Made in L.A. biennial at the Hammer Museum, Los Angeles, and The Huntington Library, Art Museum, and Botanical Gardens, San Marino. Recent solo exhibitions of her work have been presented at the Institute for Contemporary Art at Virginia Commonwealth University, Richmond (2021); Night Gallery, Los Angeles (2021 and 2016); Cooper Cole, Toronto (2018); Works on Paper, Vienna (2017); St. Charles Projects, Baltimore (2016); and SADE, Los Angeles (2016). Williams is represented by Night Gallery, Los Angeles. The artist lives and works in Los Angeles.
View
Related Readings
(51)