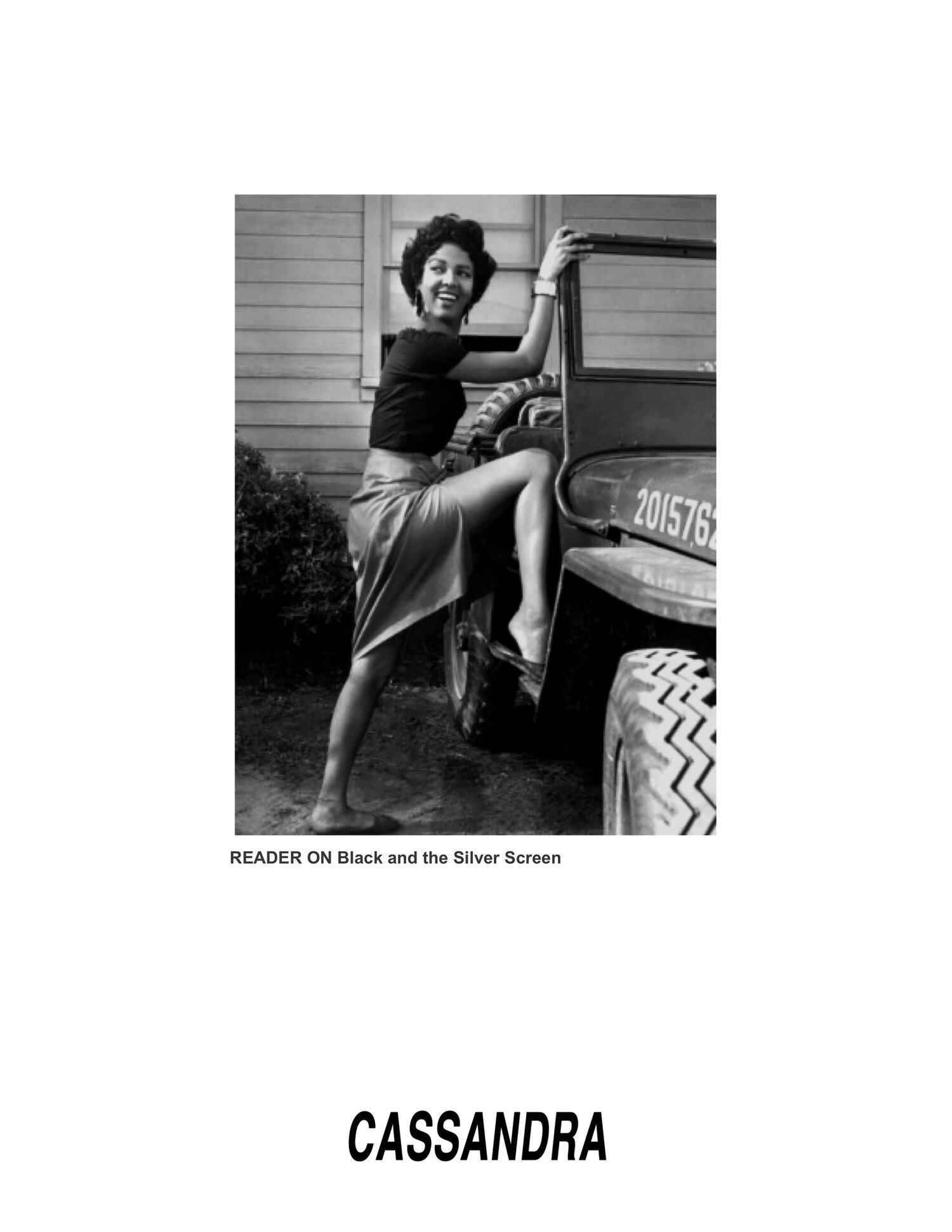 CASSANDRA: Reader on Black and the Silver Screen
Title: Reader on Black and the Silver Screen
Editor: Kandis Williams
Publisher: Cassandra Press
https://cassandrapress.org/B1-Readers
Contents:
Mary C. Beltrán, "The New Hollywood Racelessness: Only the Fast, Furious, (And Multiracial) Will Survive," Cinema Journal 44, no. 2 (2005).
Minelle Mahtani, Mixed Race Amnesia: Resisting the Romanticization of Multiraciality (University of British Columbia Press, 2015).
Donna Murch, "The Prison of Popular Culture: Rethinking the Seventy-Fourth Annual Academy Awards," The Black Scholar 33, no. 1 (2003).
Lee Grieveson, "Fighting Films: Race, Morality, and the Governing of Cinema, 1912-1915," Cinema Journal 38, no. 1 (1998).
Christopher Lebron, "Black Panther Is Not the Movie We Deserve," Boston Review, November 19, 2021.
Elizabeth Alexander, "Can you be Black and Look at This?": Reading the Rodney King Video(s), Public Culture Volume 7, Issue 1 (January 1994).
Earl Sheridan, "Conservative Implications of the Irrelevance of Racism in Contemporary African American Cinema," Journal of Black Studies 37, no. 2 (November 2006).
Available soon.
This item is currently checked out.