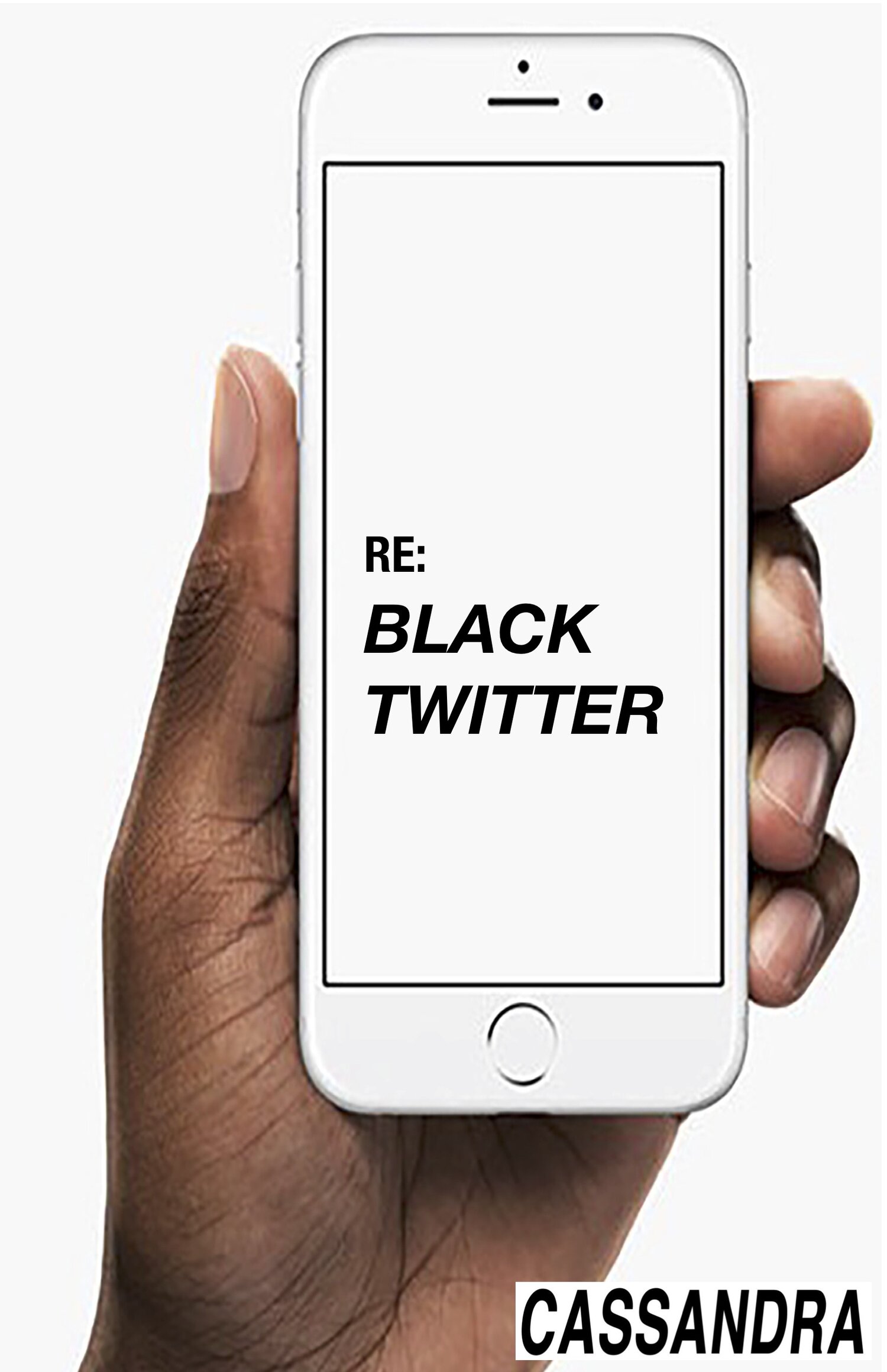 CASSANDRA: RE: Black Twitter
Title: RE: Black Twitter
Editor: Kandis Williams
Publisher: Cassandra Press
https://cassandrapress.org/B1-Readers
Contents:
Stuart Hall, "What Is This 'Black' in Black Popular Culture?" Social Justice 20, no. 1/2 (51-52) (1993).
Hortense J. Spillers, "The Idea of Black Culture," CR: The New Centennial Review 6, no. 3 (2006).
Saidiya V. Hartman, "The Subject of Freedom," in Scenes of Subjection: Terror, Slavery, and Self-Making in Nineteenth-Century America (New York: Oxford Univ. Press, 2010).
Adolph Reed, "The Trouble with Uplift: How Black Politics Succumbed to the Siren Song of the Racial Voice," The Baffler, September 4, 2018.
Calvin Warren, "Black Care," liquid blackness 3, no. 6 (December 2016).
Laura Portwood-Stacer, "Care Work and the Stakes of Social Media Refusal," New Criticals, (March 18, 2014).
Nicole Holliday, Rachel Burdin, and Joseph Tyler, "Sandra Bland: Talking While Black," Language Log (August 15, 2015).
Manuel Arturo Abreu, "Online Imagined Black English - Manuel Arturo Abreu," Arachne.
Questlove, "Questlove's How Hip-Hop Failed Black America, Part III: What Happens When Black Loses Its Cool?," Vulture (May 6, 2014).
Devin Kenny, "Feasts under the Bridge," The New Inquiry (August 7, 2015).
This item is currently checked out.