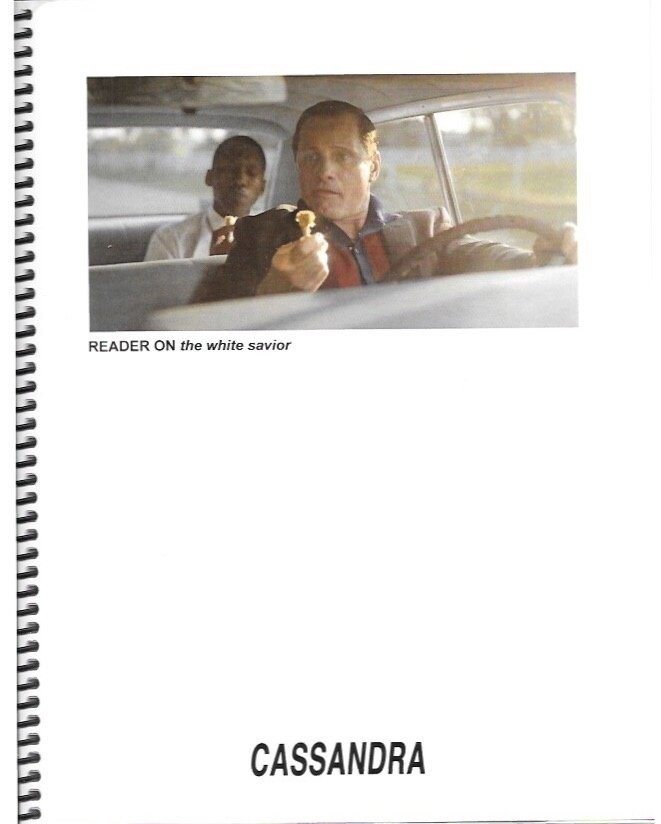 CASSANDRA: Reader on The White Savior
Title: Reader on the White Savior
Editor: Kandis Williams
Publisher: Cassandra Press
https://cassandrapress.org/B1-Readers
Content:
W. E. B. Du Bois, "The Souls of White Folk," in Darkwater, Voices from Within the Veil (1920): 453-465.
Guy Debord, "The Decline and Fall of the Spectacle-Commodity Economy," trans. Ken Knobb, Situationist International Online, March 1966.
Guy Debord, "The Society of the Spectacle," Marxist Internet Archive, 1967.
Katherine M. Bell, "Raising Africa?: Celebrity and The Rhetoric of the White Saviour," PORTAL Journal of Multidisciplinary International Studies 10, no. 1 (2013).
Teju Cole, "The White-Savior Industrial Complex," The Atlantic (Atlantic Media Company, March 12, 2012).
Matthew W. Hughey, "The White Savior Film and Reviewers' Reception," Symbolic Interaction 33, no. 3 (2010): 475–96.
Kerry B Wilson, "Selling the White Savior Narrative: The Help, Theatrical Previews, and US Movie Audiences," Academia.edu, April 1, 2015.
Robin DiAngelo, "White Fragility," International Journal of Critical Pedagogy 3, no.3 (2011): 54-70.
This item is available for checkout.