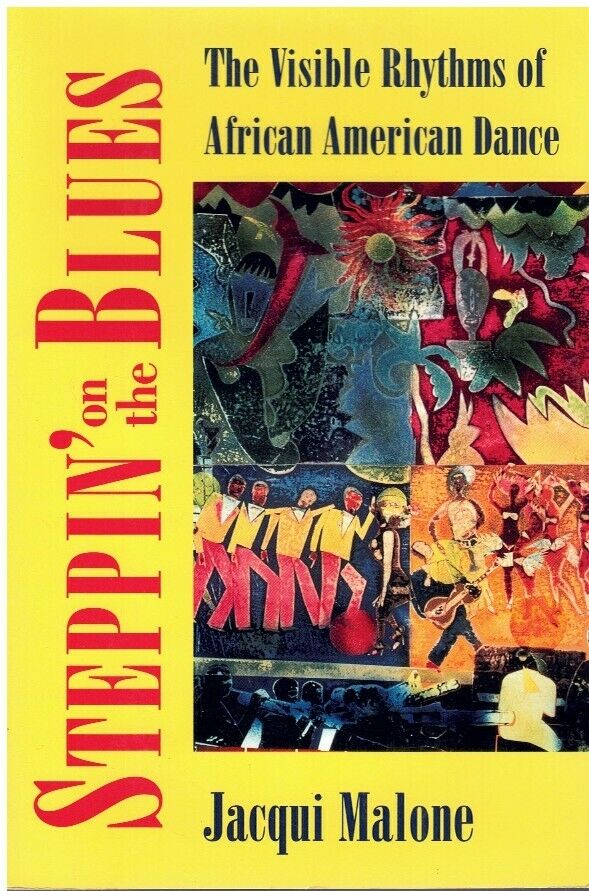 Malone, Jacqui - Steppin' on the Blues: The Visible Rhythms of African American Dance
Title: Steppin' on the Blues: The Visible Rhythms of African American Dance
Author: Jacqui Malone
Publisher: University of Illinois Press
Publication Year: 1996
ISBN: 978-0252065088
It's impossible to think of the heritage of music and dance in the United States without the invaluable contributions of African Americans. Those art forms have been touched by the genius of African American culture and have helped this nation take its important and unique place in the
pantheon of world art.

Steppin' on the Blues explores not only the meaning of dance in African American life but also the ways in which music, song, and dance are interrelated in African American culture. Dance as it has emanated from the black community is a pervasive, vital, and distinctive form of expression--its movements speak eloquently of African American values and aesthetics. Beyond that it has been, finally, one of the most important means of cultural survival.

Former dancer Jacqui Malone throws a fresh spotlight on the cultural history of black dance, the Africanisms that have influenced it, and the significant role that vocal harmony groups, black college and university marching bands, and black sorority and fraternity stepping teams have played in the evolution of dance in African American life. From the cakewalk to the development of jazz dance and jazz music, all Americans can take pride in the vitality, dynamism, drama, joy, and uncommon singularity with which African American dance has gifted the world.
This item is available for checkout.