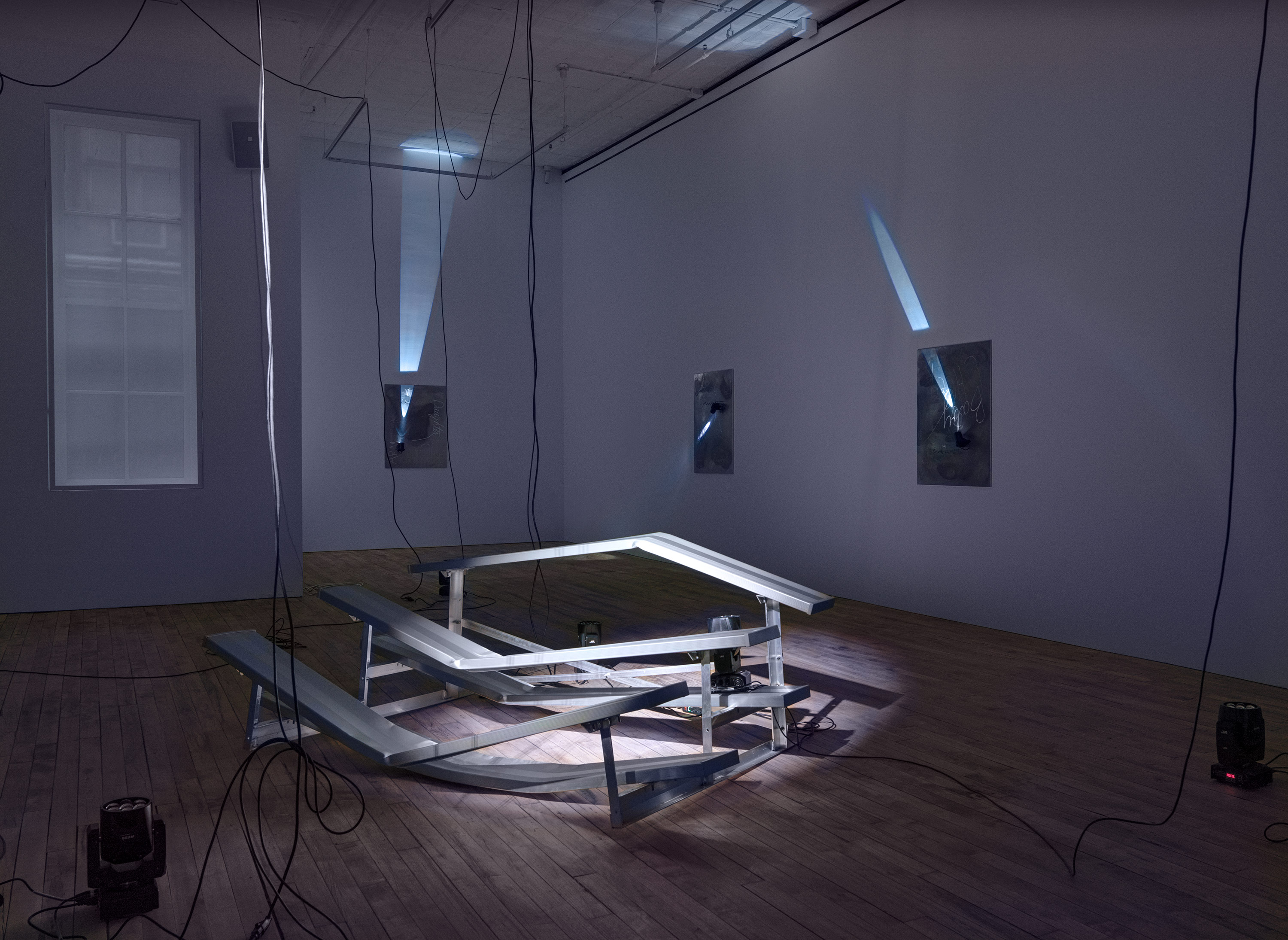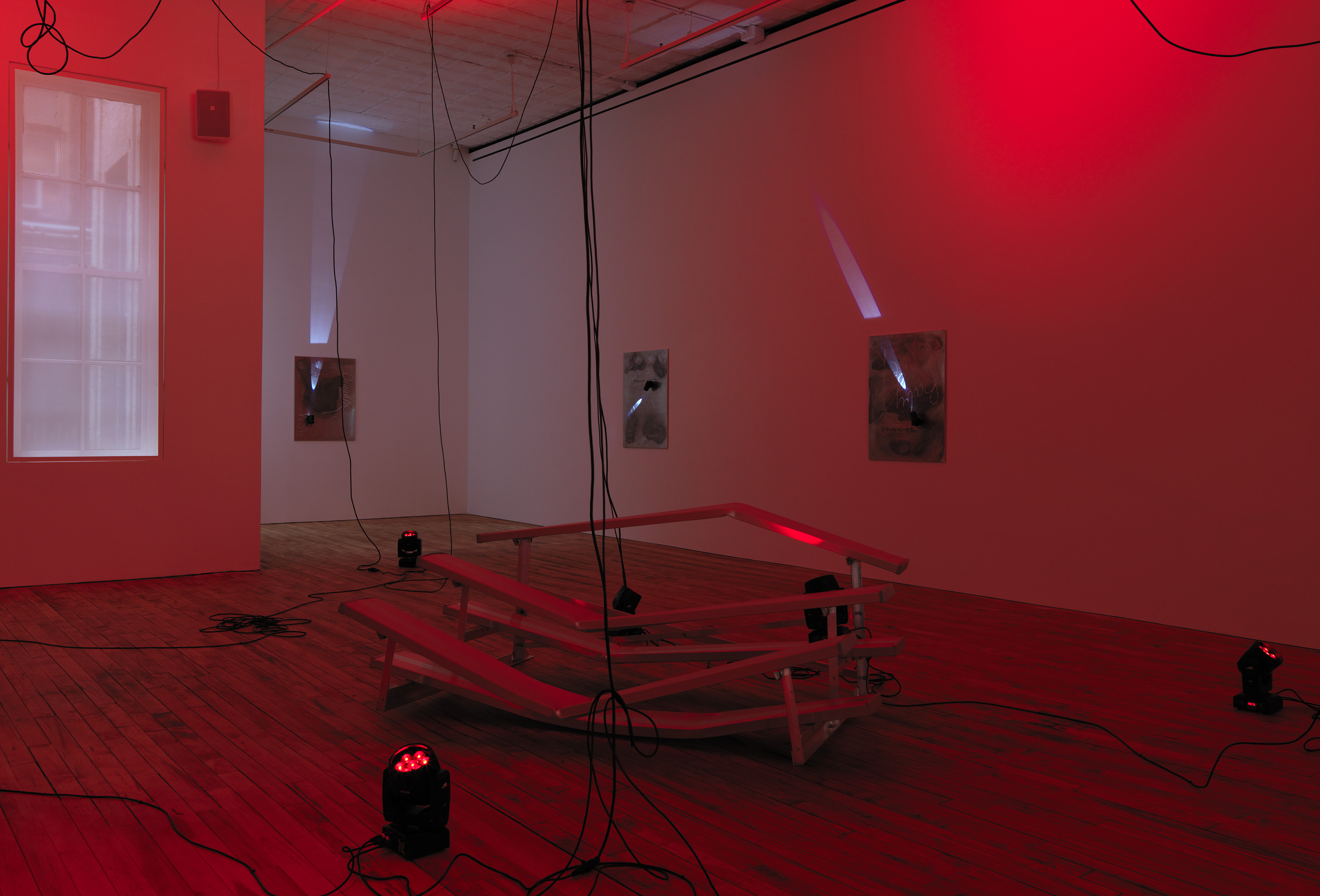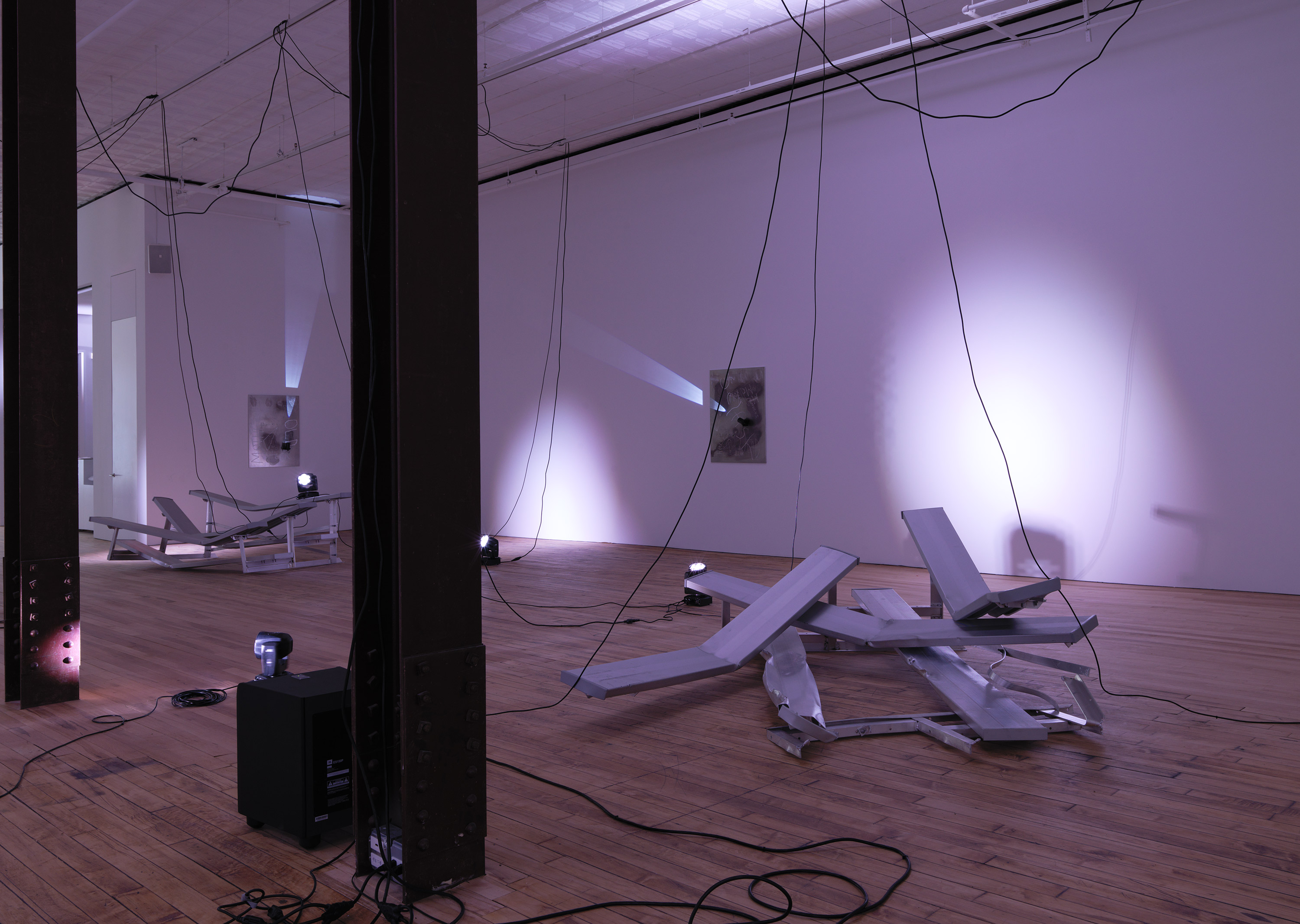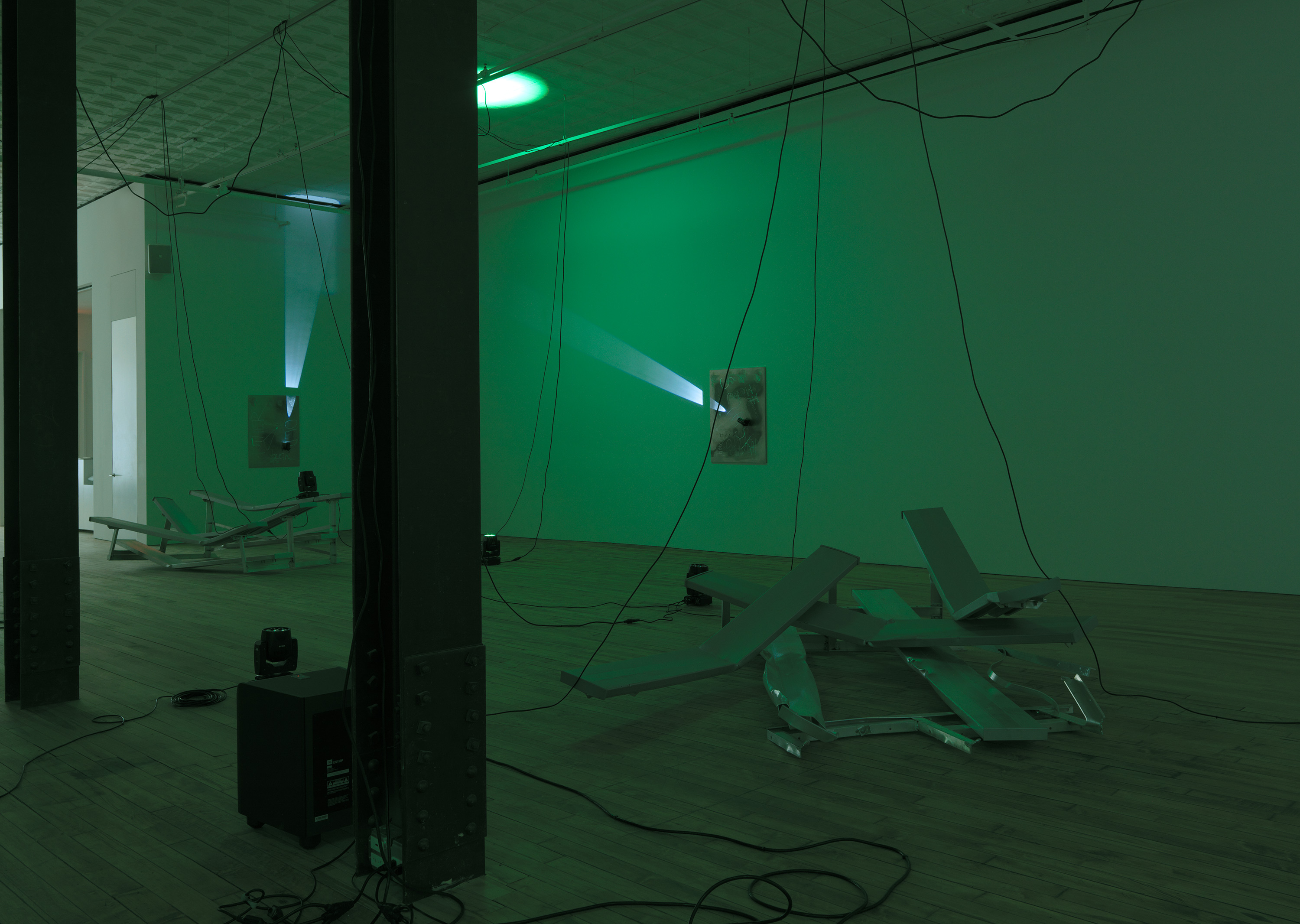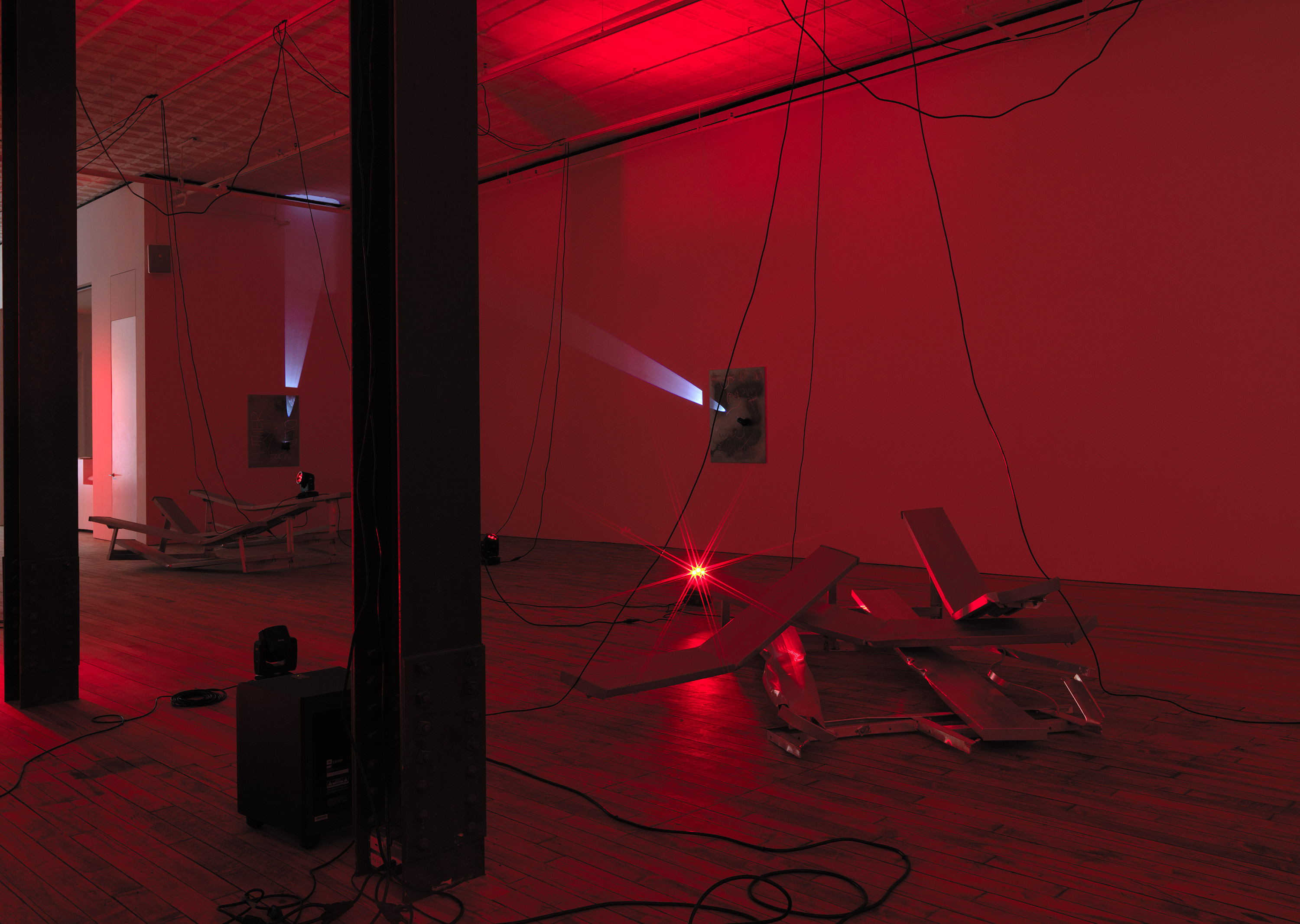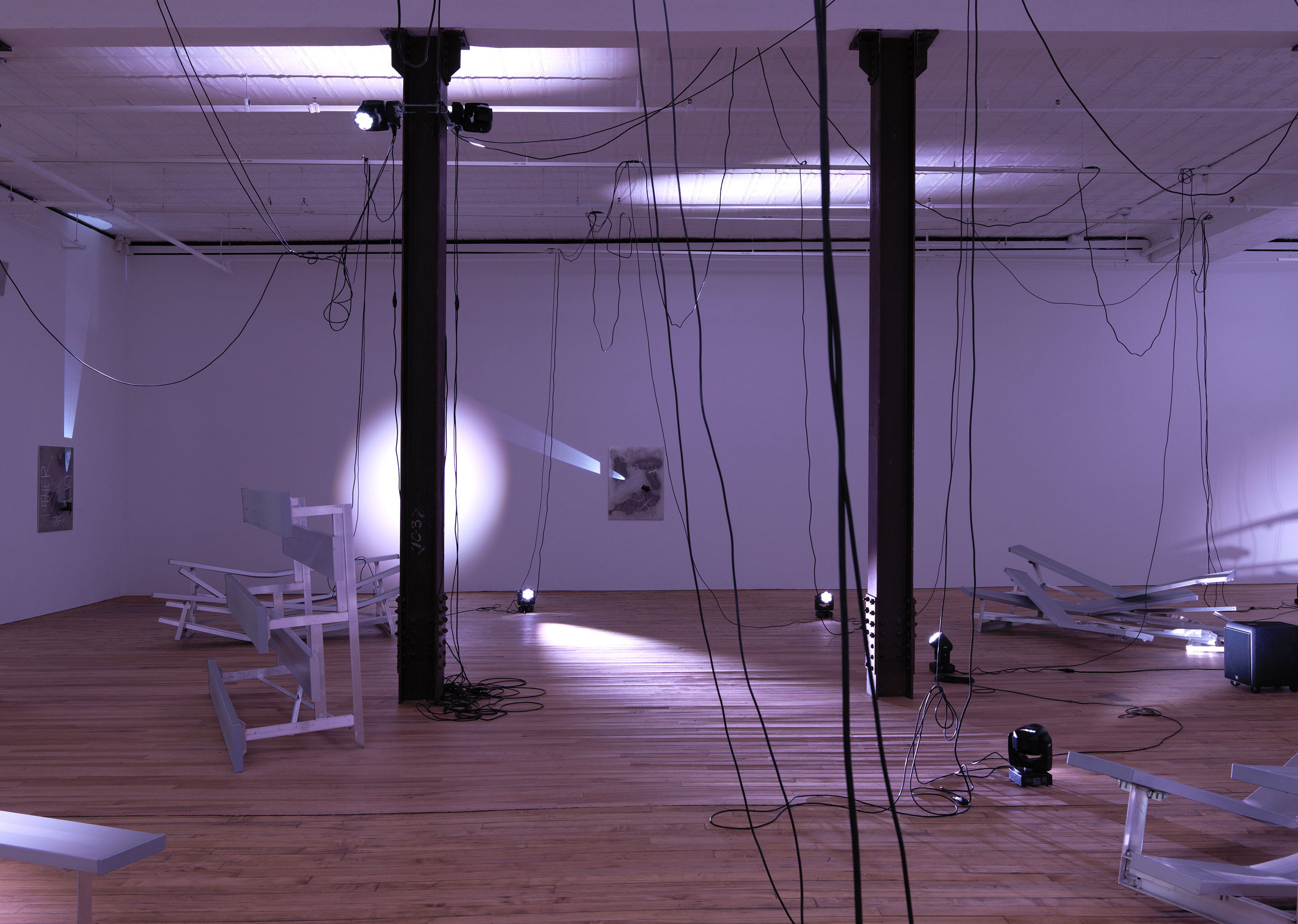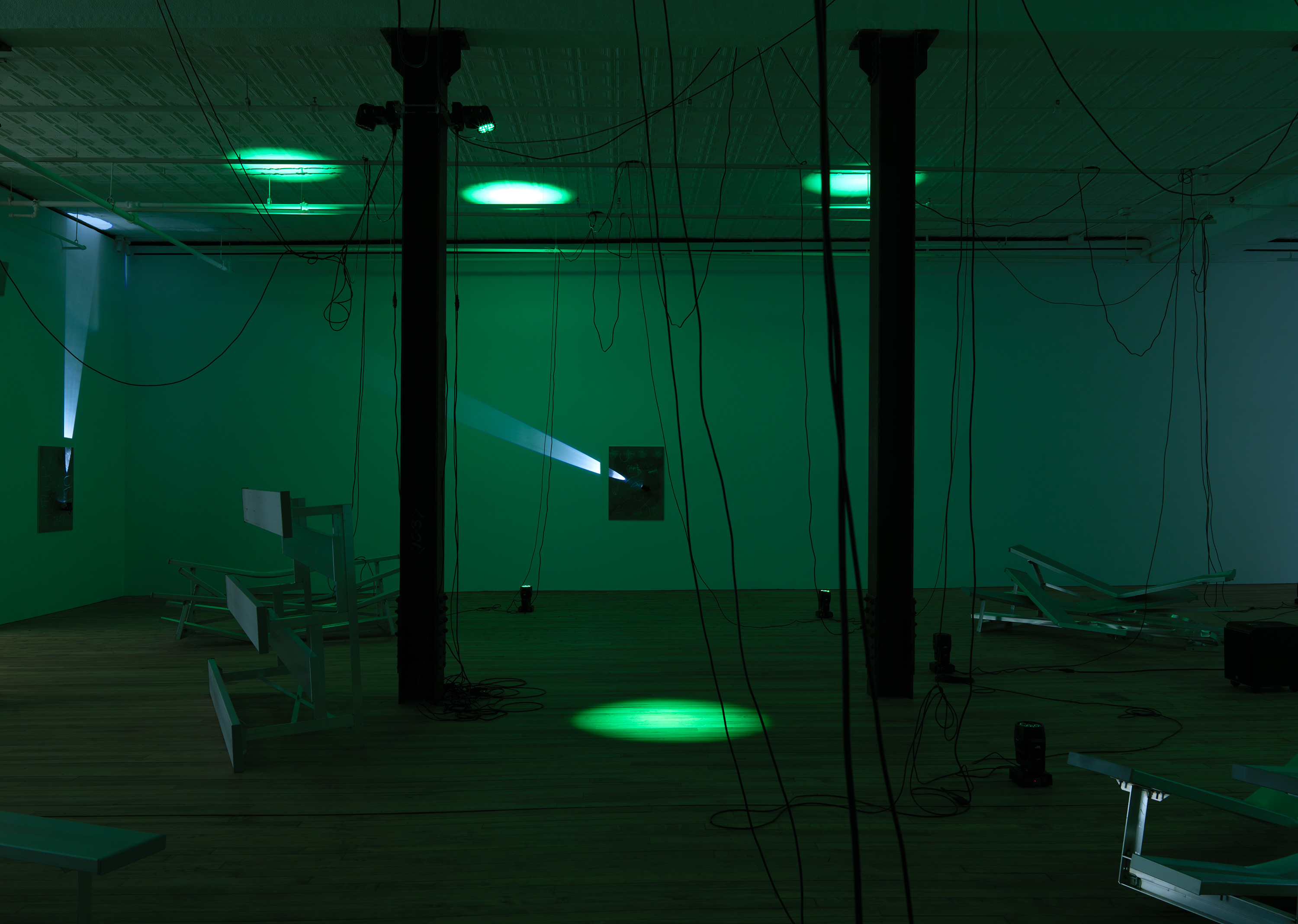 Nikita Gale: END OF SUBJECT
January 21 – March 26, 2022
52 Walker is pleased to announce its second exhibition, END OF SUBJECT, featuring the work of Los Angeles–based artist Nikita Gale. Engaged with the history and politics of sound and its surrounds, Gale will present an aurally and visually rich environment in the gallery, complete with light and sound, which calls upon the tacit agreement between the audience and the materials that enable the act of viewing and experiencing. Through the artist's multidisciplinary approach, Gale recasts and destabilizes notions of witnessing, visibility, and representation that operate both inside and outside of the space as well as within and among our bodies.
As with Gale's previous projects PRIVATE DANCER, presented at the California African American Museum, Los Angeles, in 2021, and AUDIENCING, at MoMA PS1, New York, in 2020, END OF SUBJECT proposes an intervention within 52 Walker's architectural confines that engages the ideological apparatus and technological infrastructure of performance. The artist probes how a performance might be constituted in the absence of the human figure while reconfiguring the production of the experience of presence as it is mediated by the physical body—via such mechanisms as lighting, staging, atmosphere, and sound, as well as expectations shaped by existing social and political systems. 
Nikita Gale: END OF SUBJECT is curated by Ebony L. Haynes and presented by 52 Walker.
Born in 1983 in Anchorage, Alaska, Nikita Gale received a BA from Yale University, New Haven, in 2006, and an MFA from the University of California, Los Angeles, in 2016. Gale also attended the prestigious Skowhegan School of Painting and Sculpture, Madison, Maine, in 2019. In 2022, Chisenhale Gallery, London, will present Gale's first European solo exhibition. The artist has had other notable solo exhibitions and commissions at institutions such as the California African American Museum, Los Angeles (2021); Anchorage Museum, Alaska (2021); MoMA PS1, New York (2020); Coaxial Arts Foundation, Los Angeles (2019); The Visual Arts Center at The University of Texas at Austin (2019); Atlanta Contemporary Art Center (2018); and The Front, New Orleans (2013). Gale is represented by 56 Henry, New York; Reyes|Finn, Detroit; and Commonwealth and Council, Los Angeles. The artist resides and works in Los Angeles.

Inquire Now: 52 Walker x Du-Good Press's Print by Nikita Gale
View
Related Readings
(21)