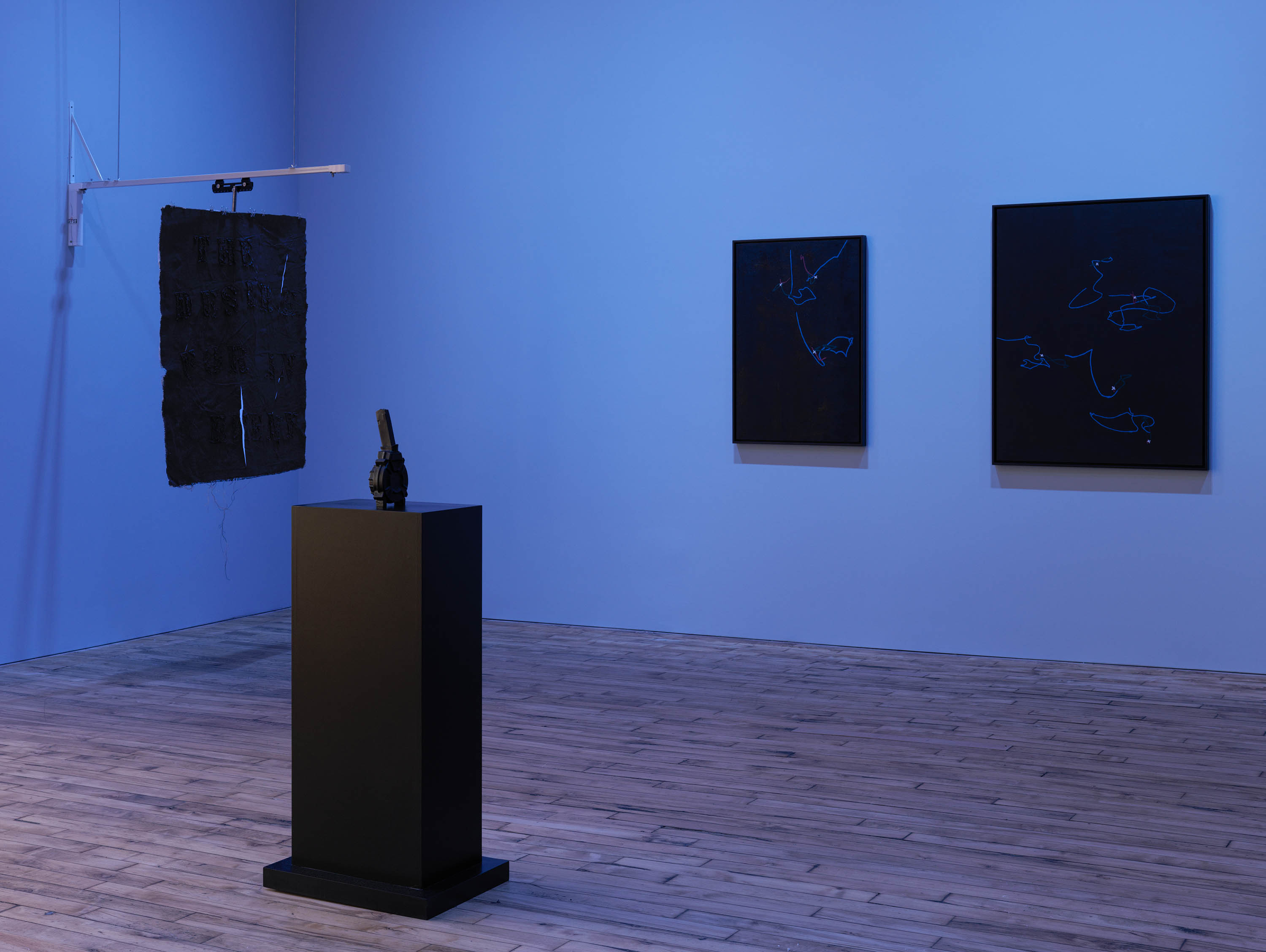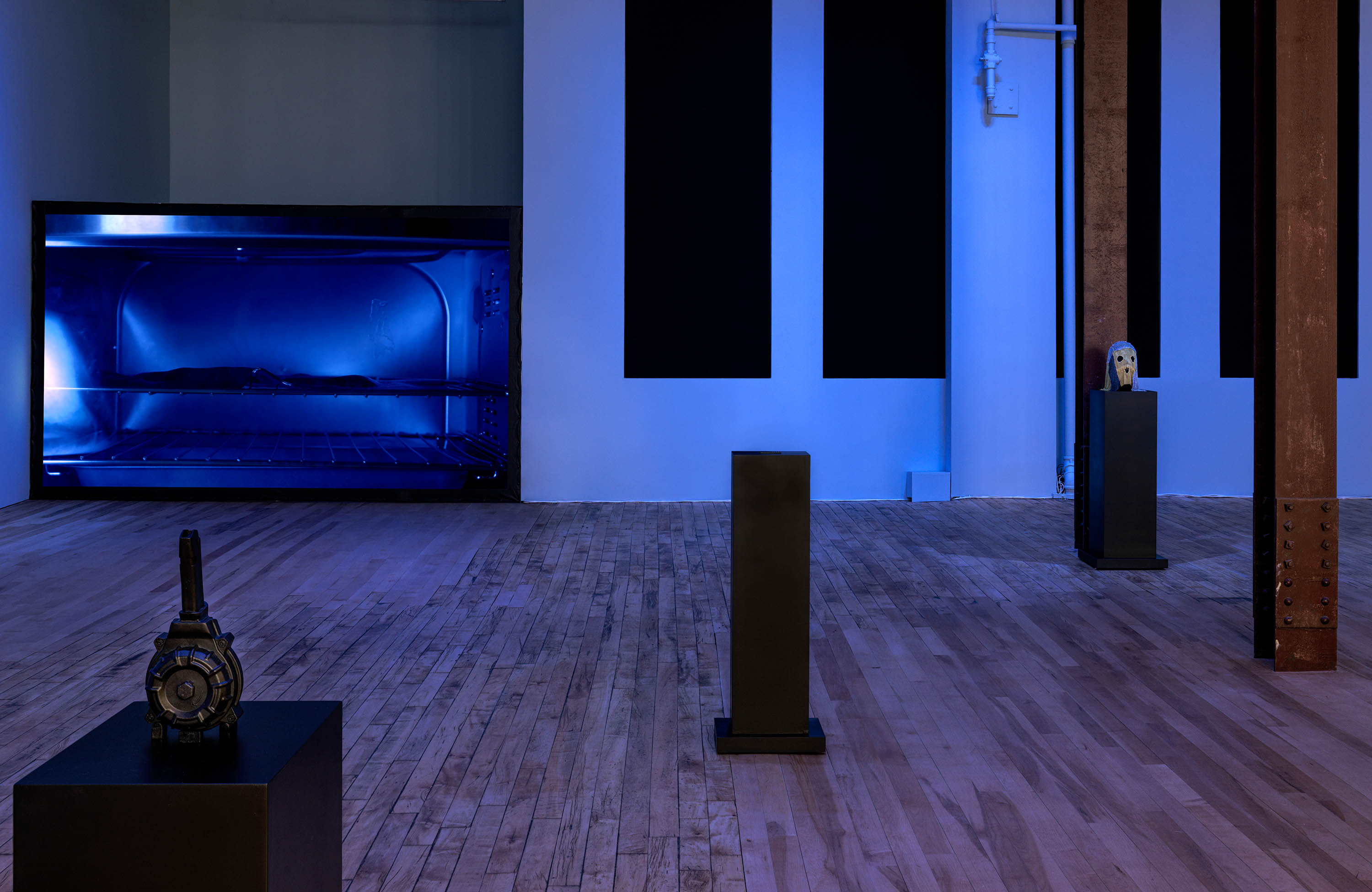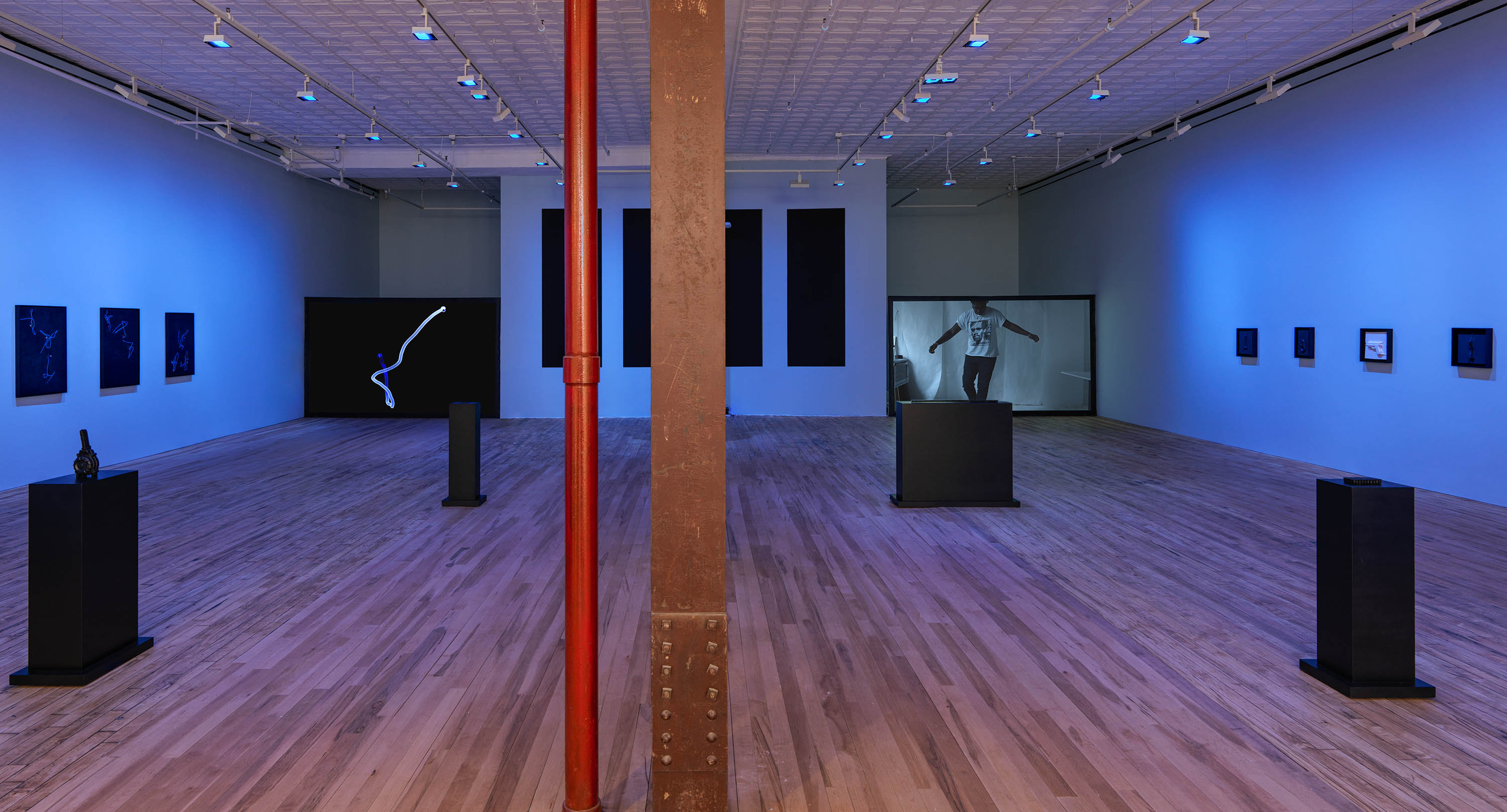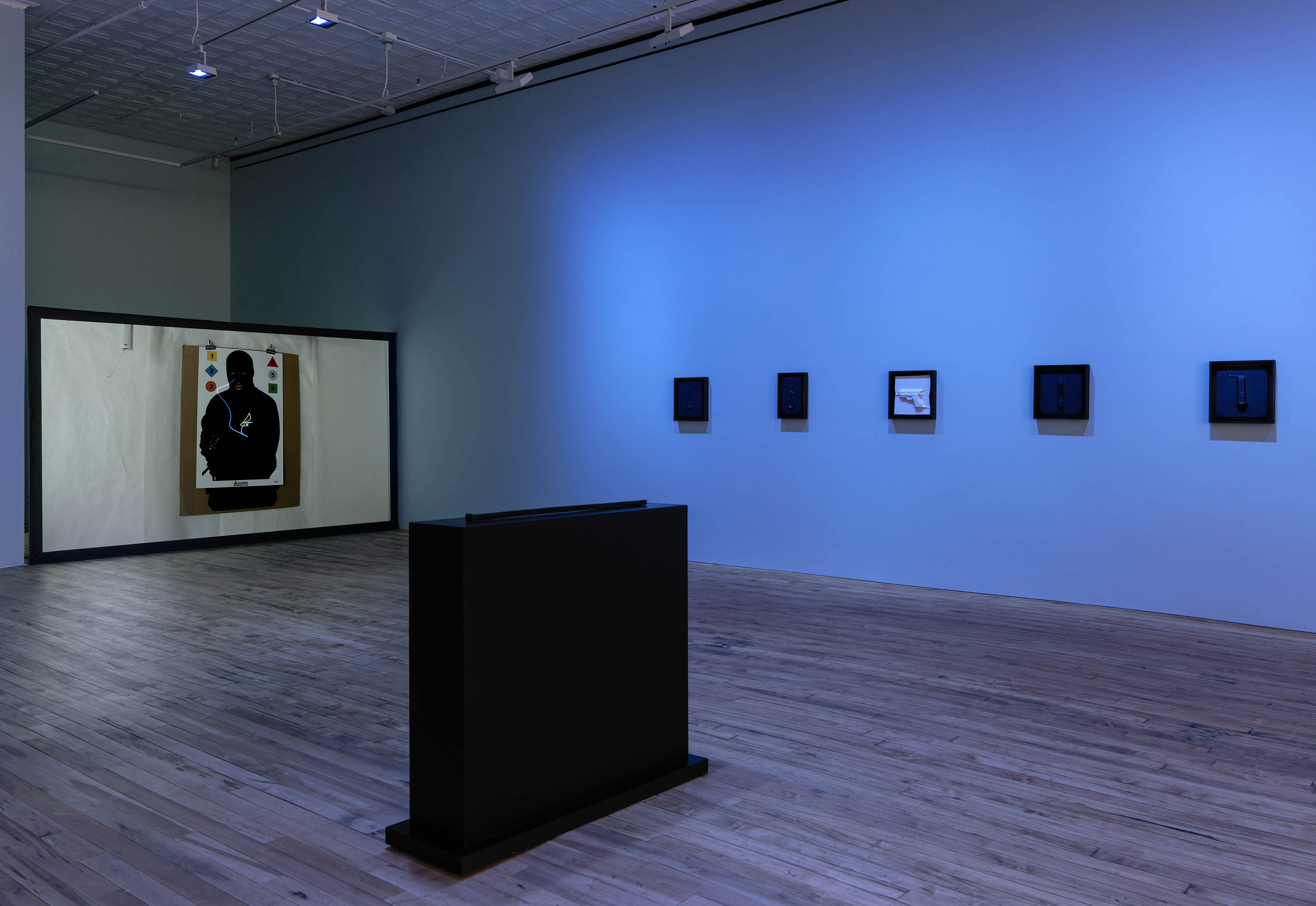 Tiona Nekkia McClodden: MASK / CONCEAL / CARRY
July 13 – October 08, 2022
Press

52 Walker is pleased to announce its fourth exhibition, MASK / CONCEAL / CARRY, featuring the work of Philadelphia-based artist Tiona Nekkia McClodden. McClodden will present new paintings, objects made of materials both organic and inorganic, and videos that together foreground her research into the limits of embodiment and exertion as well as her interest in gestures of concealment. 

McClodden's expansive practice comprises film, installation, painting, and sculpture in addition to writing and curating. Encompassing the personal, the historical, and the mythic, her work considers the presence and absence of the black figure as well as the aesthetic strategies of illumination and opacity that subvert available modes of representation. 

Installed under custom lighting, the works in MASK / CONCEAL / CARRY evince a variable blackness, realizing and dissolving figures and forms that are not immediately visible to the viewer. In her work McClodden has engaged with "masking" and its many meanings and guises, as well as "unmasking," in which, as an autistic adult, she attempts to unlearn an assimilationist tendency to suppress one's true self in order to appear neurotypical. This relates closely to "concealing," a purposeful act of obstruction that, along with "carrying," suggests associations with firearms regulation in the United States. "Carrying" also touches on deeper psychological aspects regarding trauma and burden that are threaded through the works.
Tiona Nekkia McClodden: MASK / CONCEAL / CARRY is curated by Ebony L. Haynes and presented by 52 Walker.
Born in 1981 in Blytheville, Arkansas, Tiona Nekkia McClodden was a resident of the Skowhegan School of Painting & Sculpture in Madison, Maine in 2018. McClodden's multidisciplinary solo exhibition The Trace of an Implied Presence, which is coproduced in partnership with Nike, opened at The Shed, New York in August 2022. Solo exhibitions by the artist have been presented at Company Gallery, New York (2019); Performance Space, New York (2018); and Recess, New York (2018), among others. The artist was selected to participate in the 2019 Whitney Biennial, and from the seventy-five artists exhibited was named the recipient of the Bucksbaum Award. She is the founder and director of the exhibition space and library Conceptual Fade, Philadelphia. The artist is represented by Mitchell-Innes & Nash, New York. Work by McClodden is held in public collections such as The Museum of Modern Art, New York, and the Rennie Museum, Vancouver. The artist presently lives and works in Philadelphia.
Inquire Now: 52 Walker x Du Good Press's print by Tiona Nekkia McClodden
View
Related Readings
(20)