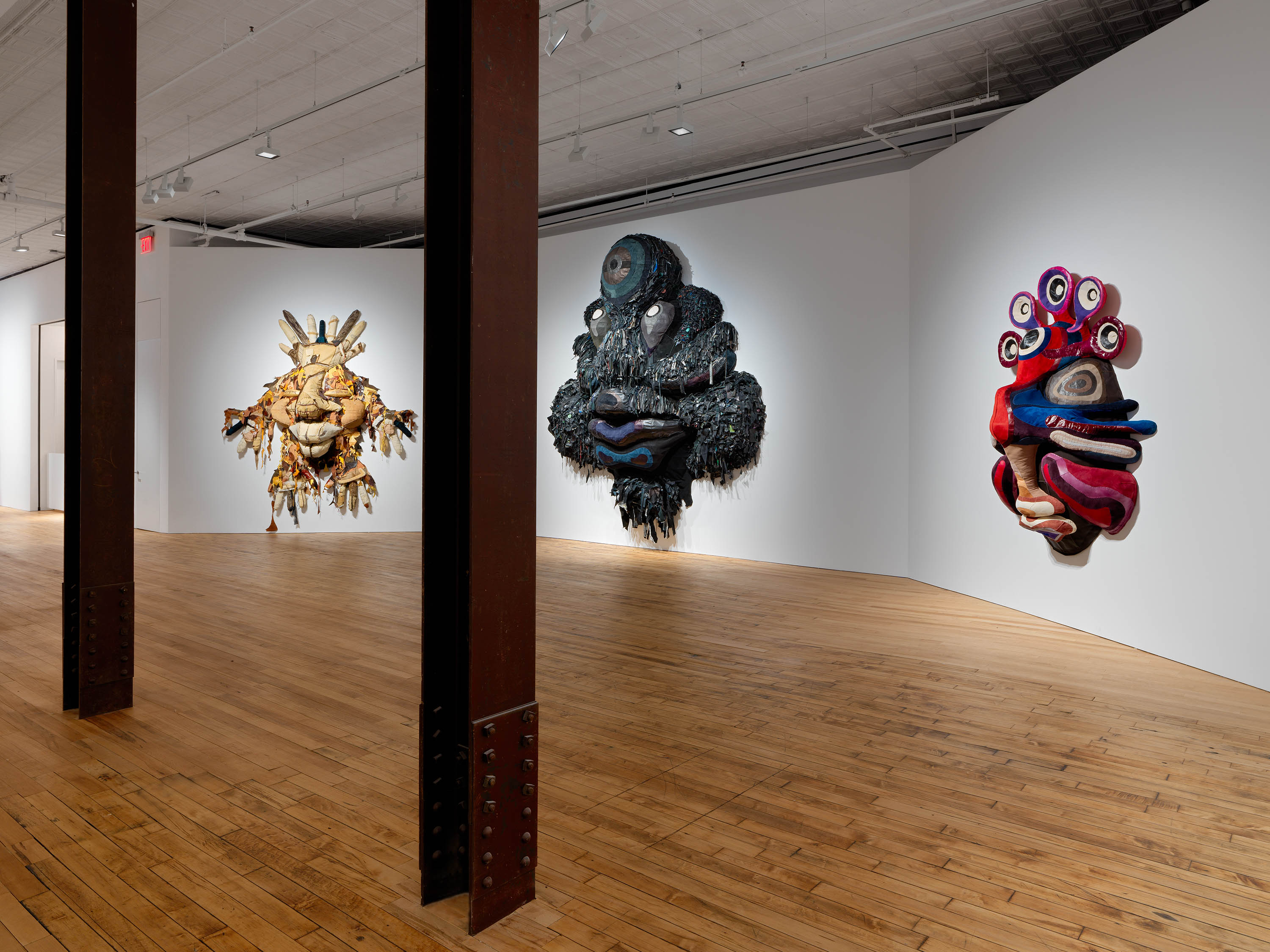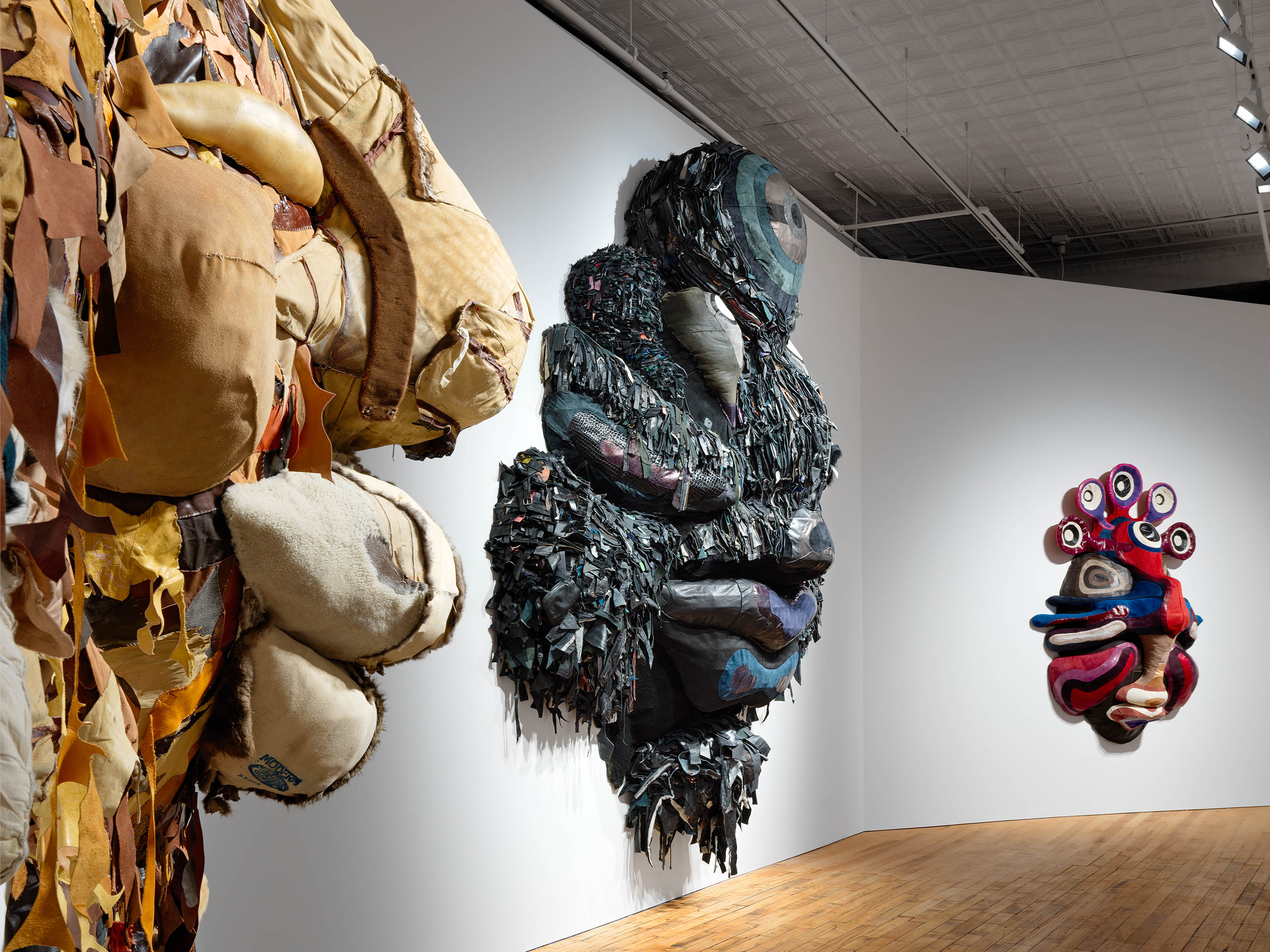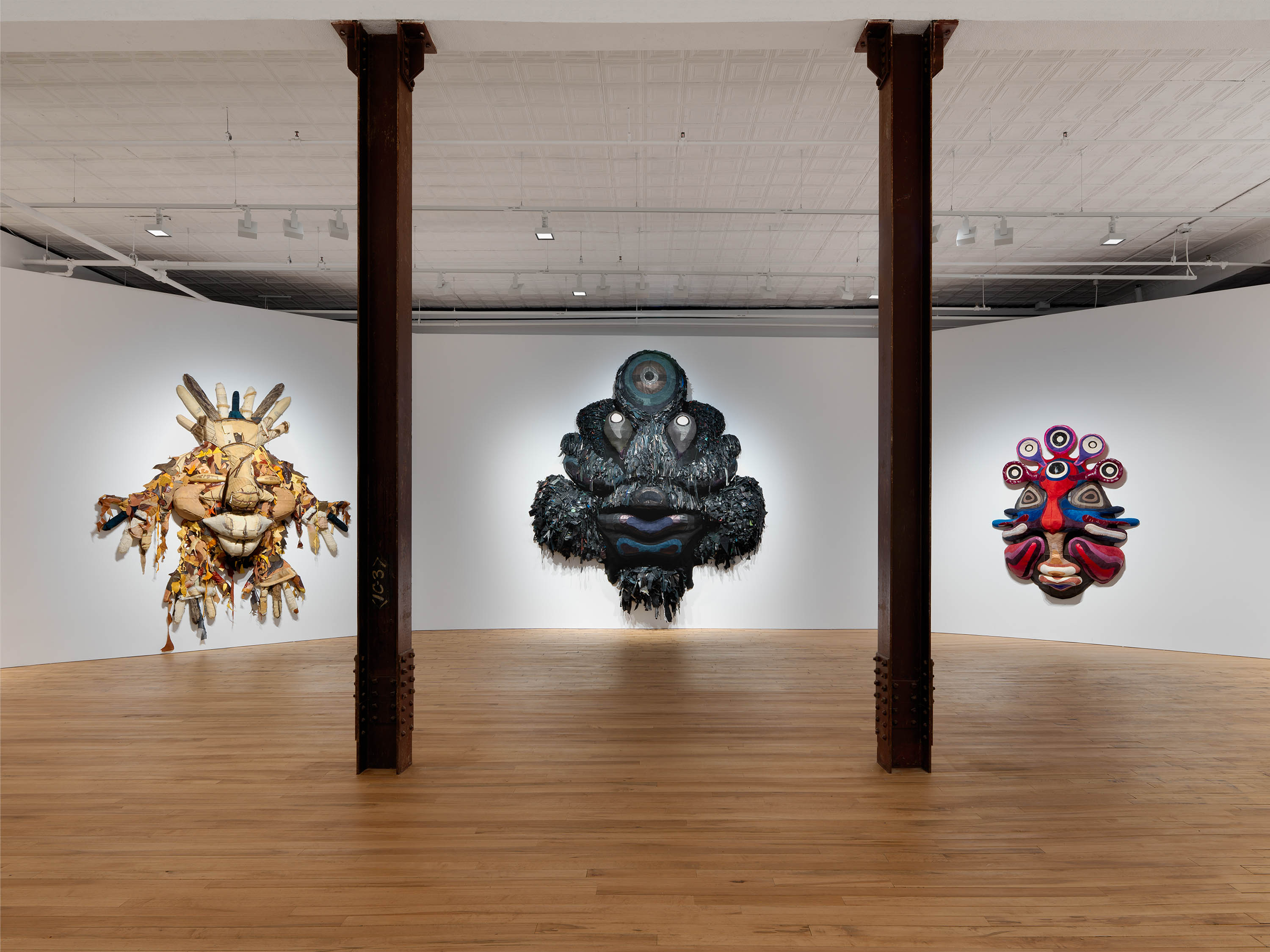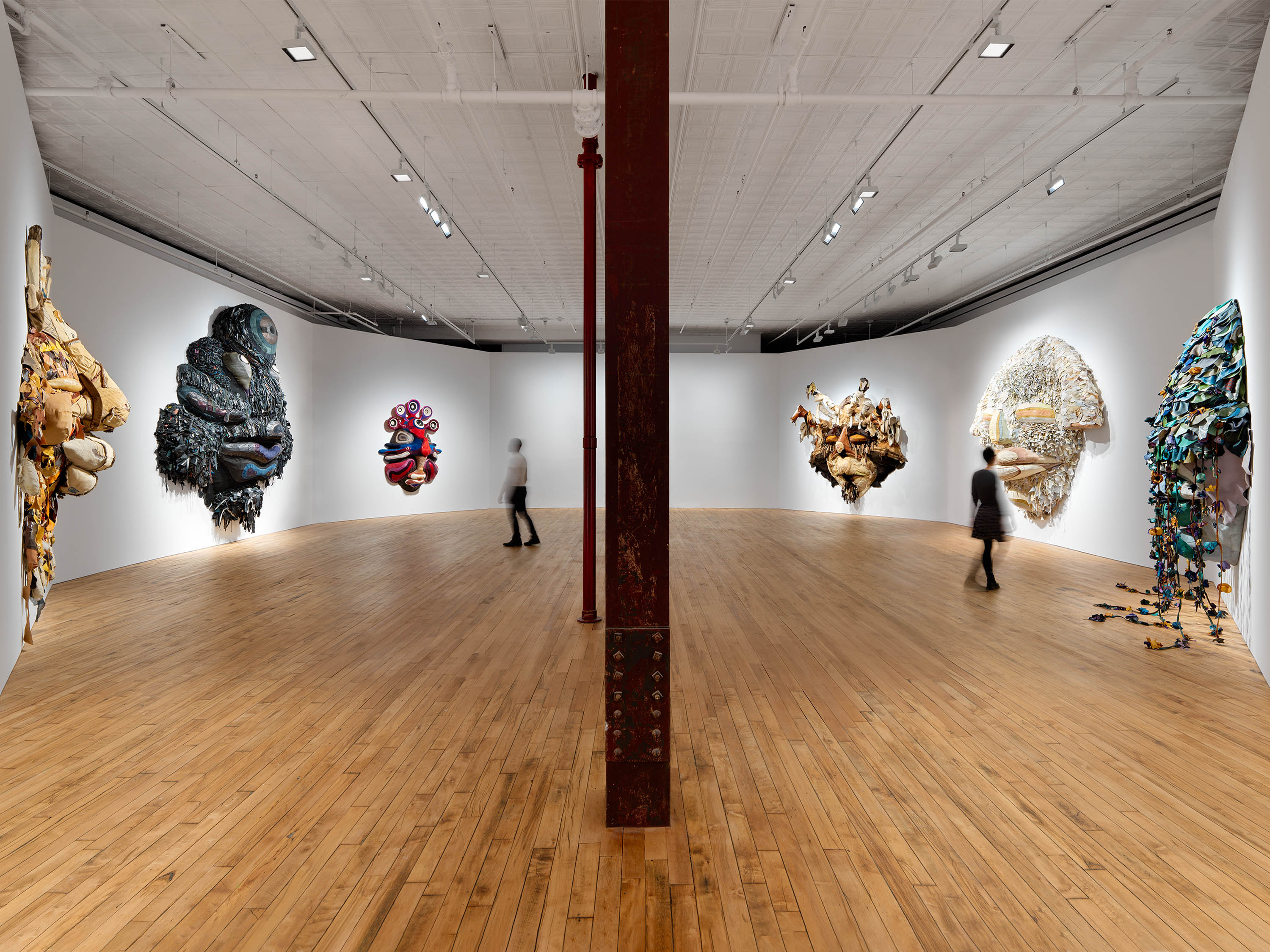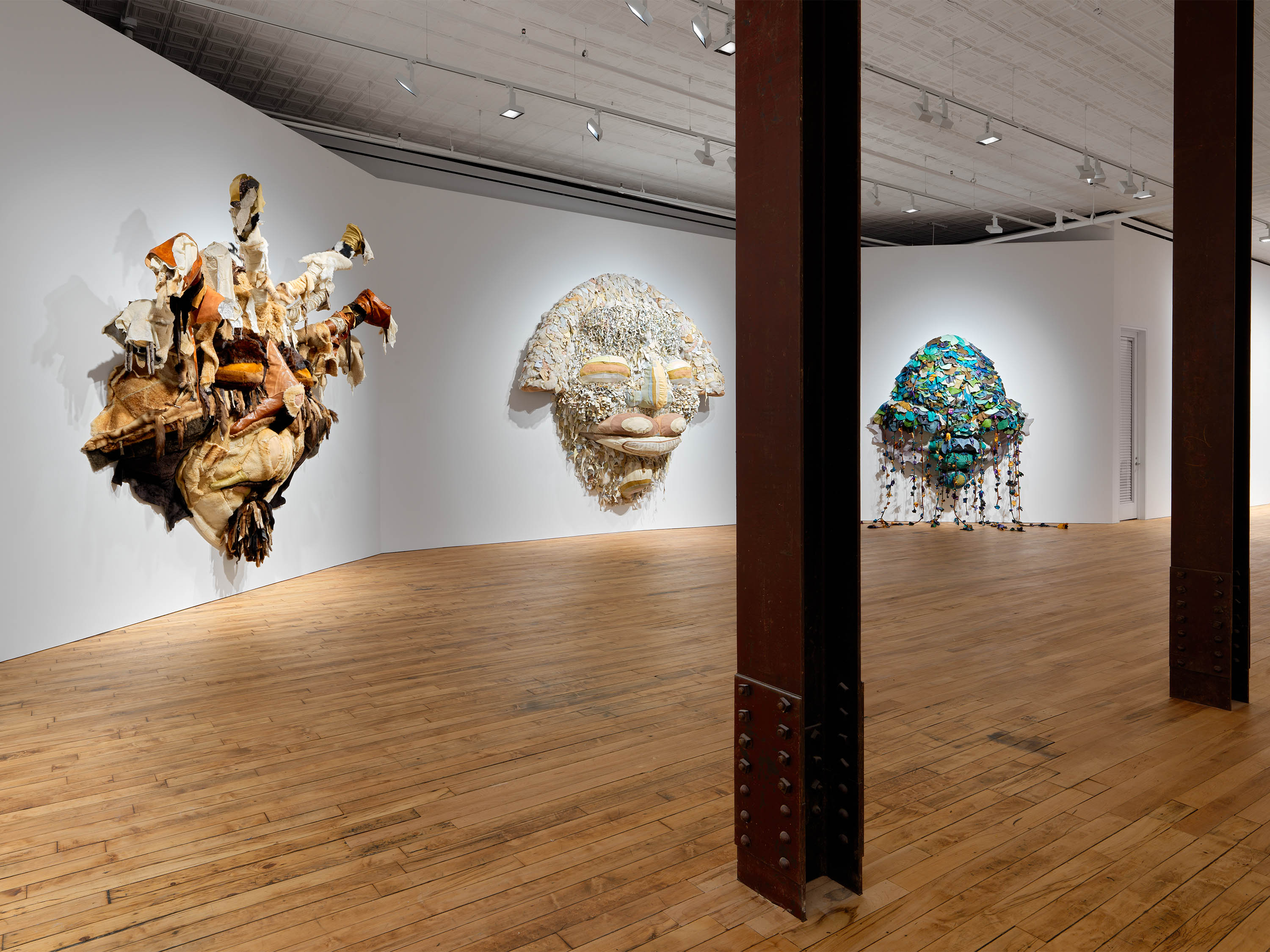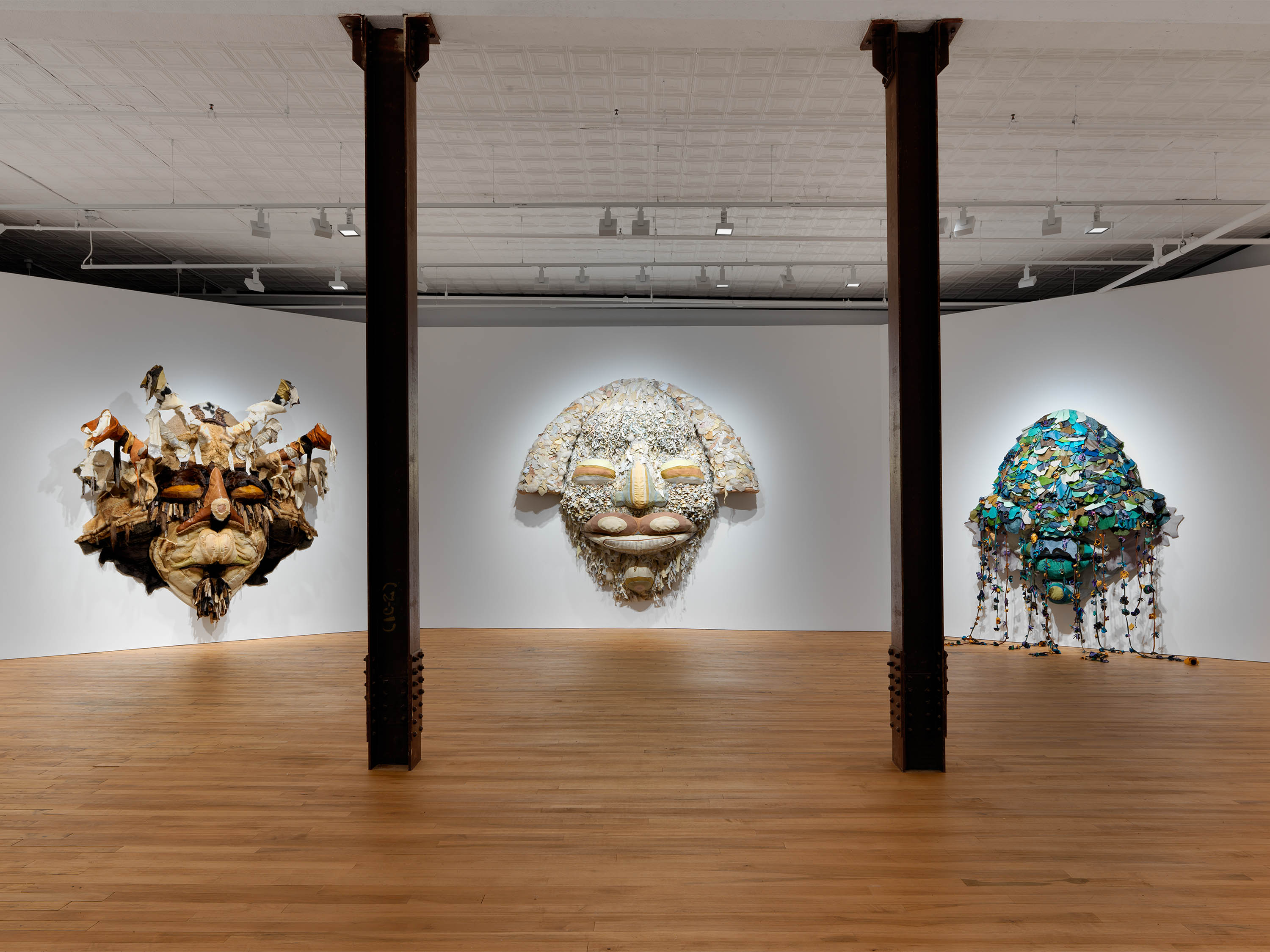 Tau Lewis: Vox Populi, Vox Dei
October 28, 2022 – January 07, 2023
52 Walker is pleased to announce its fifth exhibition, Vox Populi, Vox Dei, which will feature new work by New York-based artist Tau Lewis. Employing various sculptural techniques, Lewis creates colorful, totemic forms that suggest mythical territories beyond our own. At the gallery, the artist will present a group of six new sculptures created from salvaged textiles and other found materials in a polygonal installation that will serve as a stage for an inaudible conversation. The monumental forms—which range from seven to over thirteen feet tall—will uphold a corporeal arena for those who move between temporal and heavenly realms.
Following her presentation Divine Giants Tribunal at the 2022 Venice Biennale, Lewis continues to create anthropomorphic forms inspired by those in Yoruban mask dramas—ones which are spiritually activated by the wearer and the audience, and, by extension, their community. In creating the masks, Lewis develops their identities and narratives in an intermediary world that implicates our ancestral pasts, spiritual and cultural similitudes, and multiplanar existences. Deriving concepts from eschatology, Vox Populi, Vox Dei puts forth a joyful declaration of being: taking the form of a stage on which to enact and actuate this ethereal sphere, the installation employs the apocalypse not as a vehicle for destruction but rather as a platform for transformation.
Tau Lewis: Vox Populi, Vox Dei is curated by Ebony L. Haynes and presented by 52 Walker.
Born in Toronto, Tau Lewis is a self-taught artist who lives and works in Brooklyn, New York. Lewis was recently included in the 2022 Venice Biennale exhibition The Milk of Dreams, curated by Cecilia Alemani. The Public Art Fund also commissioned work by the artist to be included in the 2022 group presentation Black Atlantic at Brooklyn Bridge Park, New York. The artist will have forthcoming solo exhibitions at Fondation Louis Vuitton, Paris; Hayward Gallery, London; Haus der Kunst, Munich; and the Institute of Contemporary Art, Boston. Lewis is represented by Night Gallery, Los Angeles, and Stephen Friedman Gallery, London. Her work is held in the collections of Grinnell College Museum of Art, Grinnell, Iowa; Hammer Museum, Los Angeles; Institute of Contemporary Art, Miami; Library and Archives Canada, Ottawa; Metropolitan Museum of Art, Library Collection, New York; and National Gallery of Canada, Ottawa.
View
Related Readings
(16)
Planning Your Visit
Opening hours:
Tue, Wed, Fri, Sat: 10 AM–6 PM
Thu: 12–8 PM