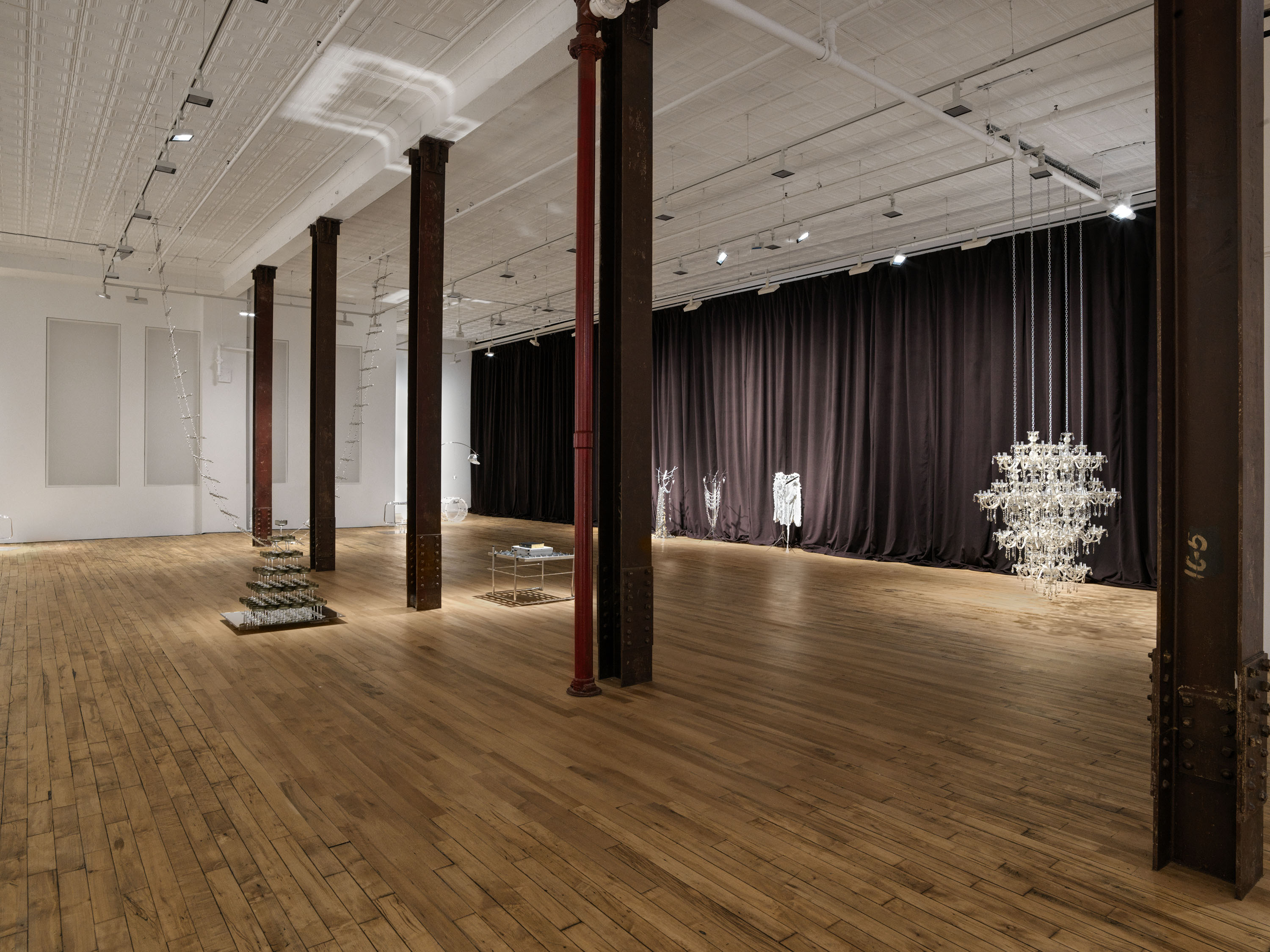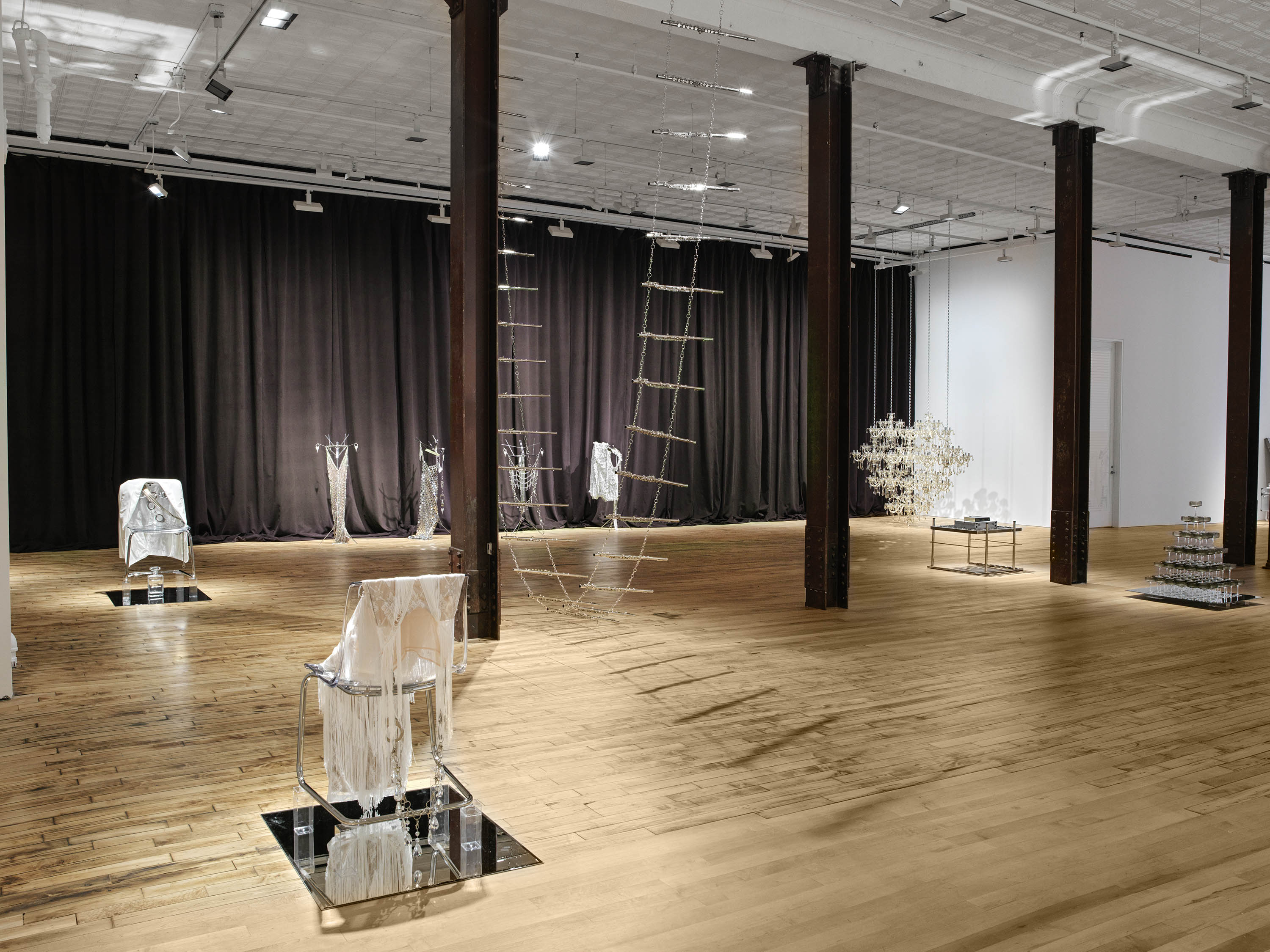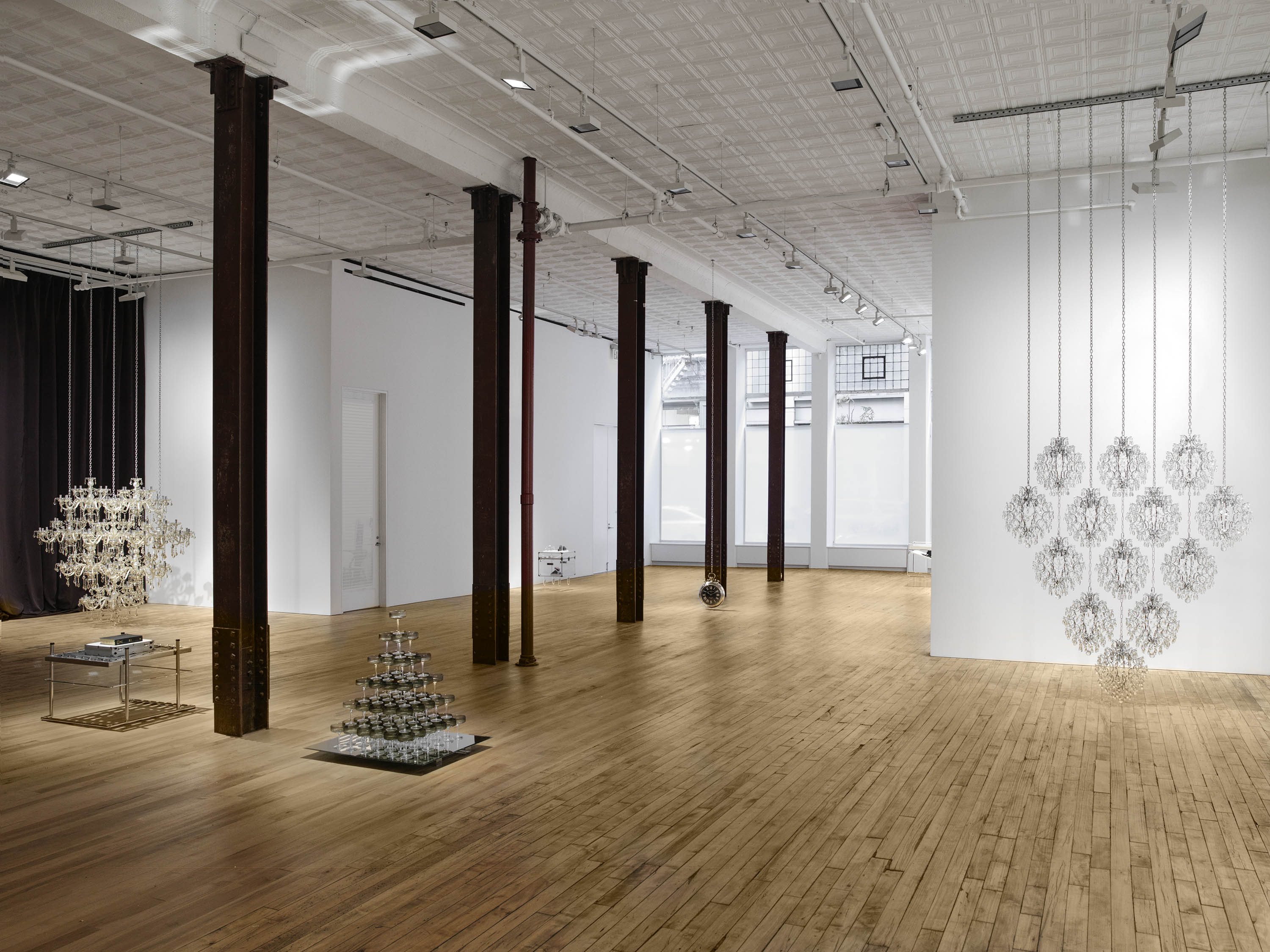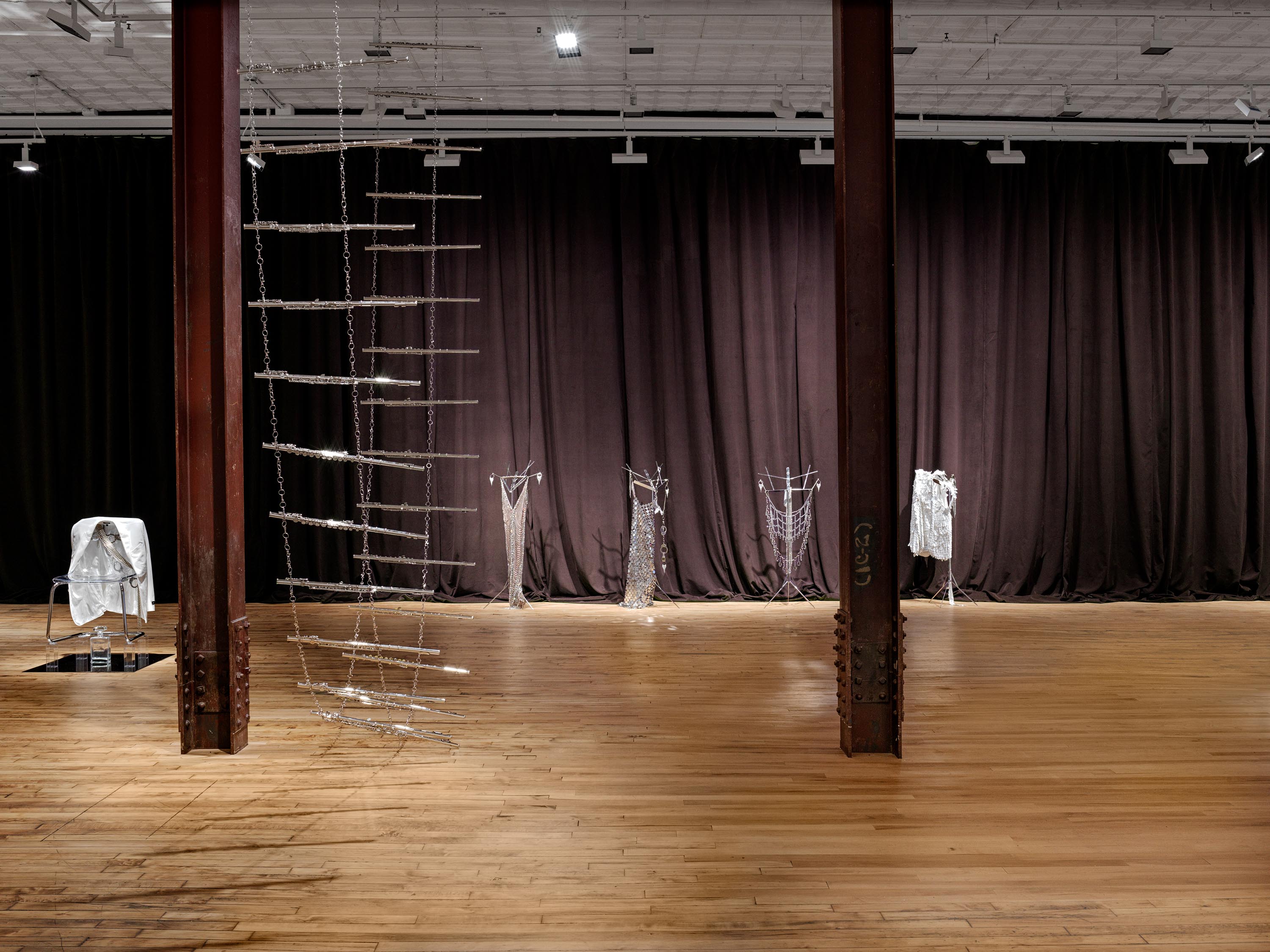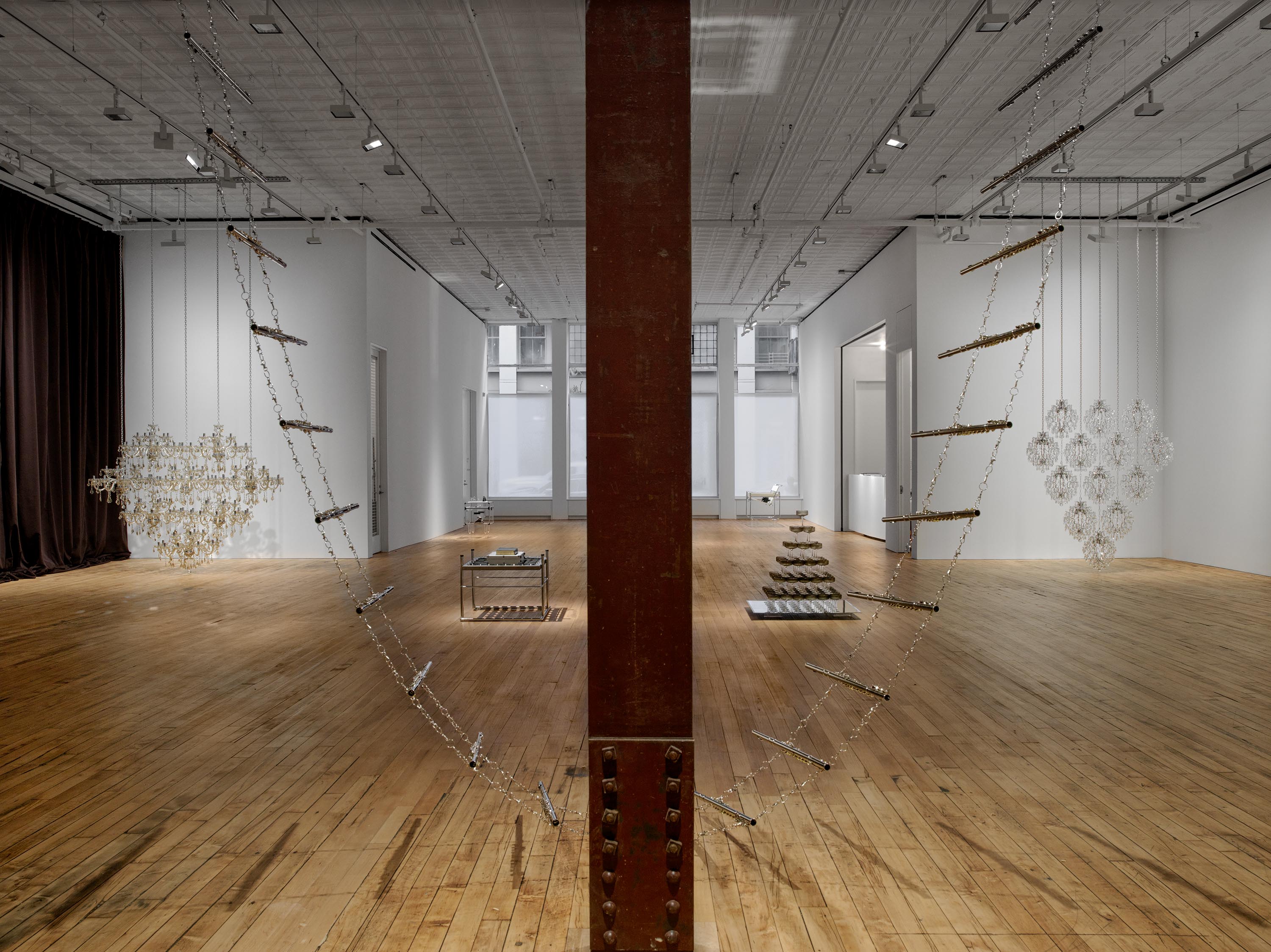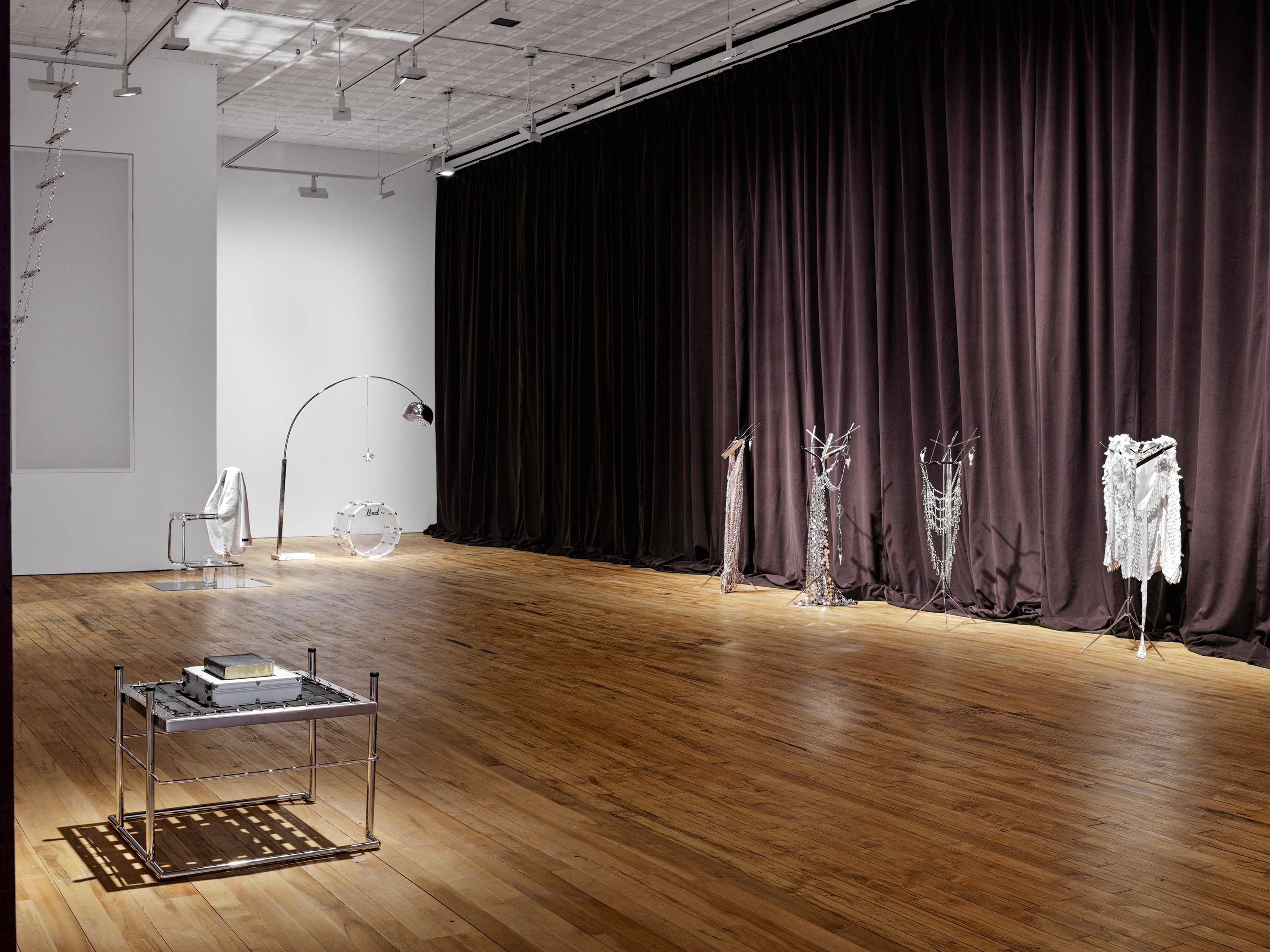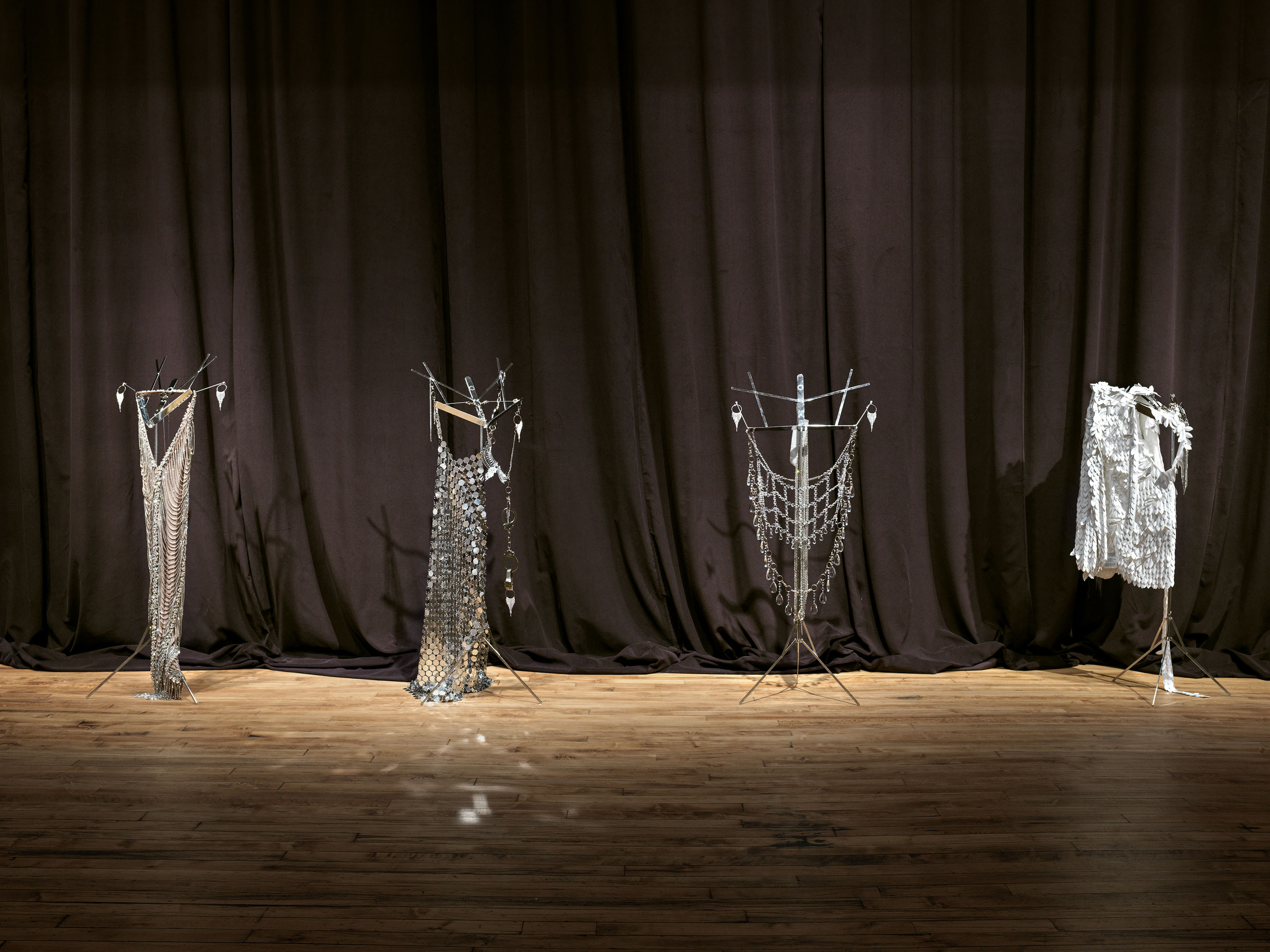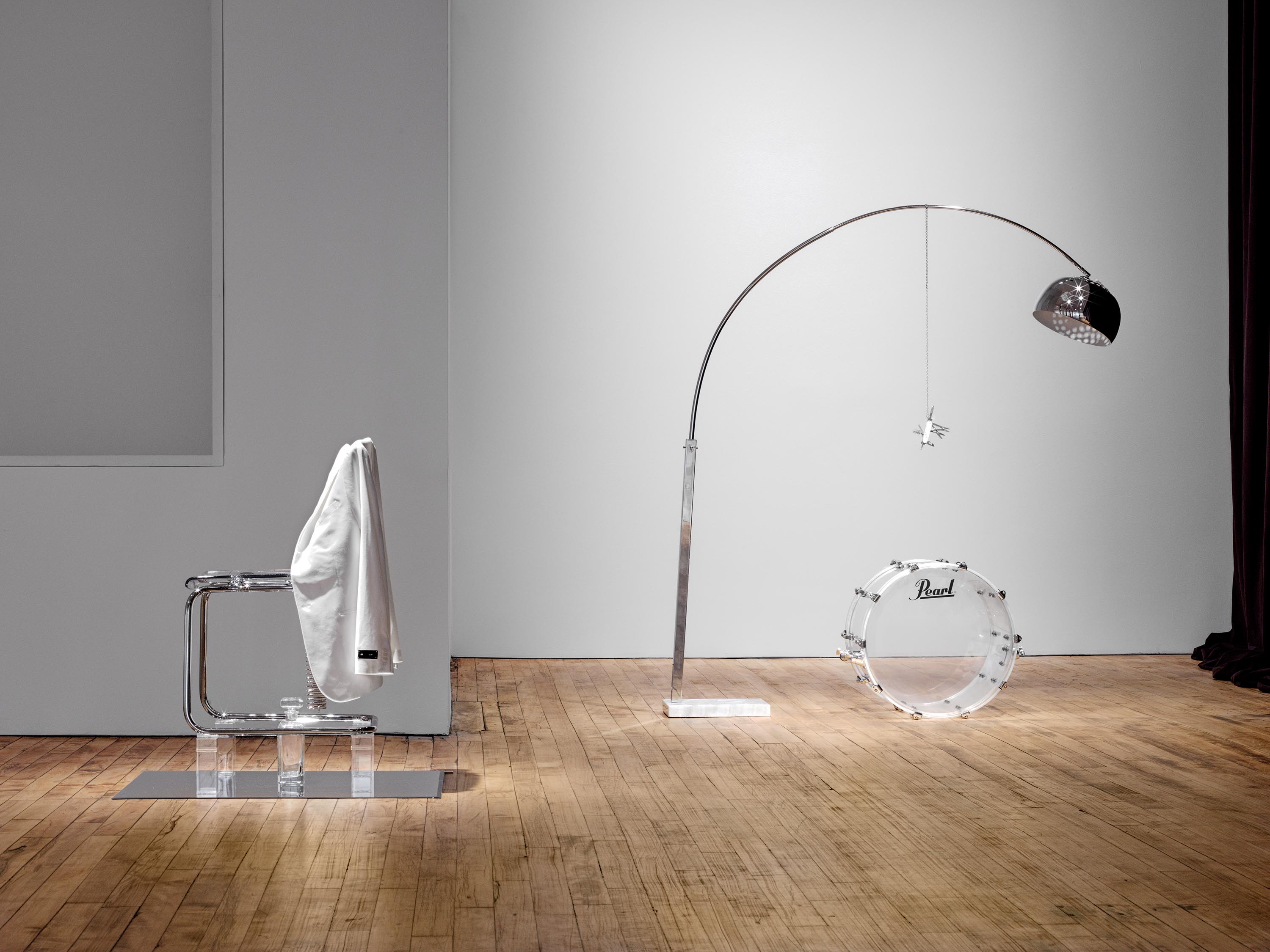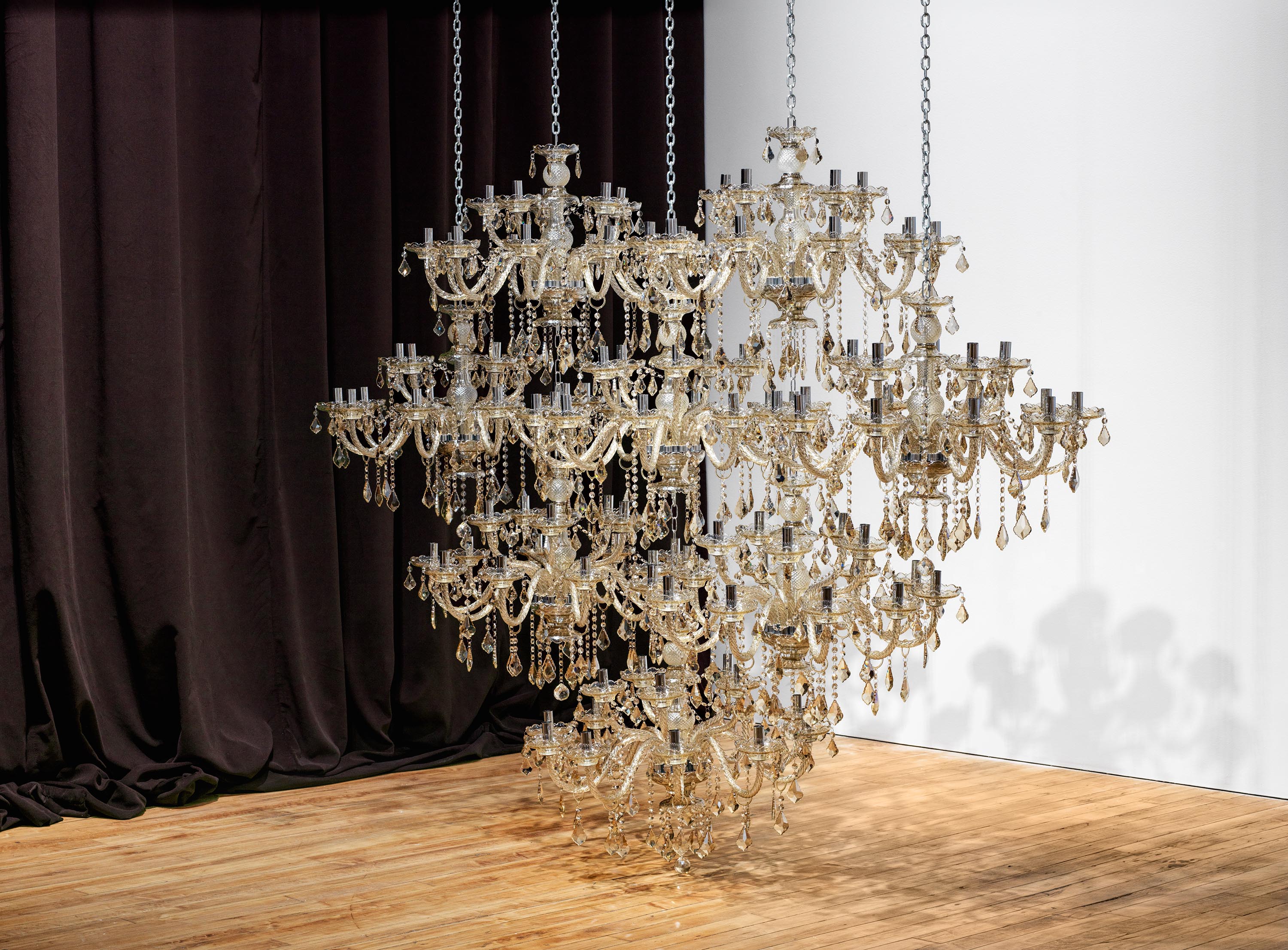 Kayode Ojo: EDEN
October 27, 2023 – January 06, 2024
Opening Reception: 6–8pm, Friday, October 27, 2023
52 Walker is pleased to announce its ninth exhibition, EDEN, featuring the work of New York–based artist Kayode Ojo. Composed of ready-made items of leisure, luxury, and revelry, Ojo's sleek sculptures move between the related visual languages of delicate minimalism and glittering opulence, foregrounding the transformative power of the material object and its ability to transport its owner through dimensions of time, place, and social status.
Ojo's work examines the intricacies of personal and popular nostalgia by archiving the physical traces of the body's most tantalizing and precious artifacts. Sourcing his materials from fast-fashion websites and online shopping hubs, the artist weaves the familiar cadences of searching, scrolling, purchasing, and receiving into his nimble artistic practice. Ojo works instinctively, with precision and without adhesives, to refashion these items into poetic yet perverse arrangements that make visible the phenomenon of social aspiration, unveiling its double-edged nature as a facilitator of both belonging and instability.
Kayode Ojo: EDEN is curated by Ebony L. Haynes and presented by 52 Walker. 
Born in Cookeville, Tennessee, Kayode Ojo (b. 1990) received his BFA from the School of Visual Arts, New York, in 2012. Ojo has had solo presentations at galleries worldwide, most recently at Von Ammon Co., Washington, DC (2023); Università Iuav di Venezia, Venice (2022); Sweetwater, Berlin (2021); Martos Gallery, New York (2020); Praz- Delavallade, Los Angeles (2020); Galerie Balice Hertling, Paris (2018); and Paula Cooper Gallery, New York (2018).
View
Related Readings
(15)