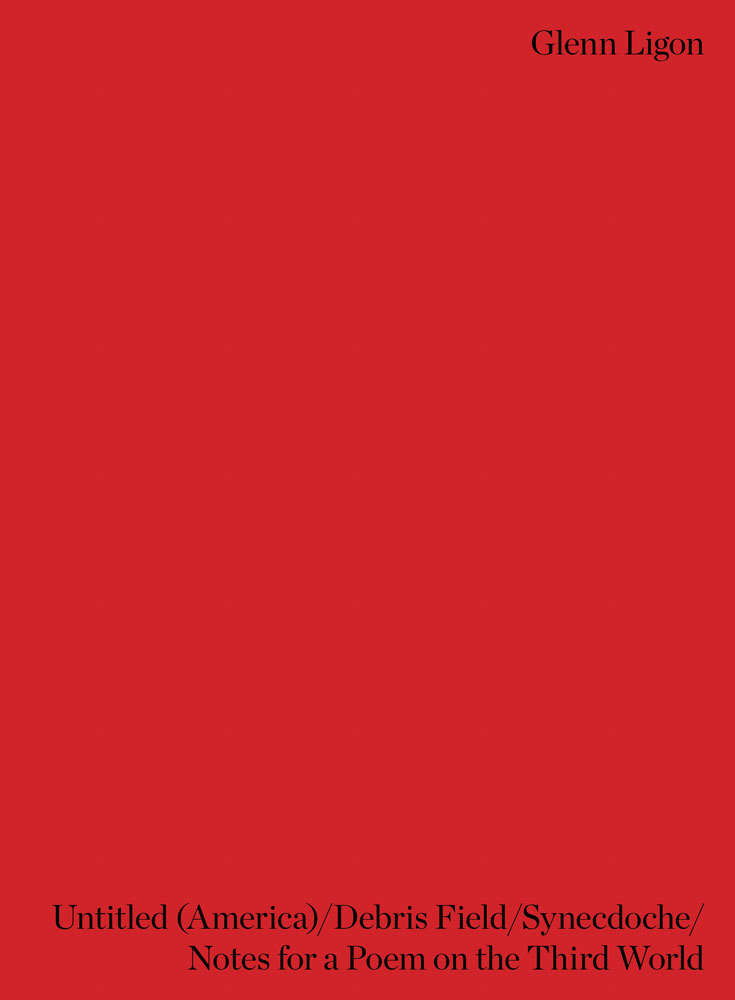 Walker, et. al. - Glenn Ligon: Untitled (America)/Debris Field/Synecdoche/Notes for a Poem on the Third World
Title: Glenn Ligon: Untitled (America)/Debris Field/Synecdoche/Notes for a Poem on the Third World
Authors: Text by Helen Molesworth. Poems by Robin Coste Lewis. Interview with Glenn Ligon, Hamza Walker.
Publisher: Regen Projects
Publication Year: 2020
ISBN: 9783791300009
New York-based Glenn Ligon (born 1960) is one of the most prominent and influential artists working today, in addition to being a writer and a curator. Over the course of his career, he has become known for his critical explorations of American history and society through text-based paintings, sculptures and films.This new series continues his ongoing interrogation into history, language and cultural identity by way of previous processes expanded by the artist. Featuring exhibition installation images as well as historical works, this publication includes an essay by Helen Molesworth, poems by Robin Coste Lewis and a conversation between Ligon and Hamza Walker that took place at Regen Projects in February 2019.
This is a reference item and is unavailable for checkout.