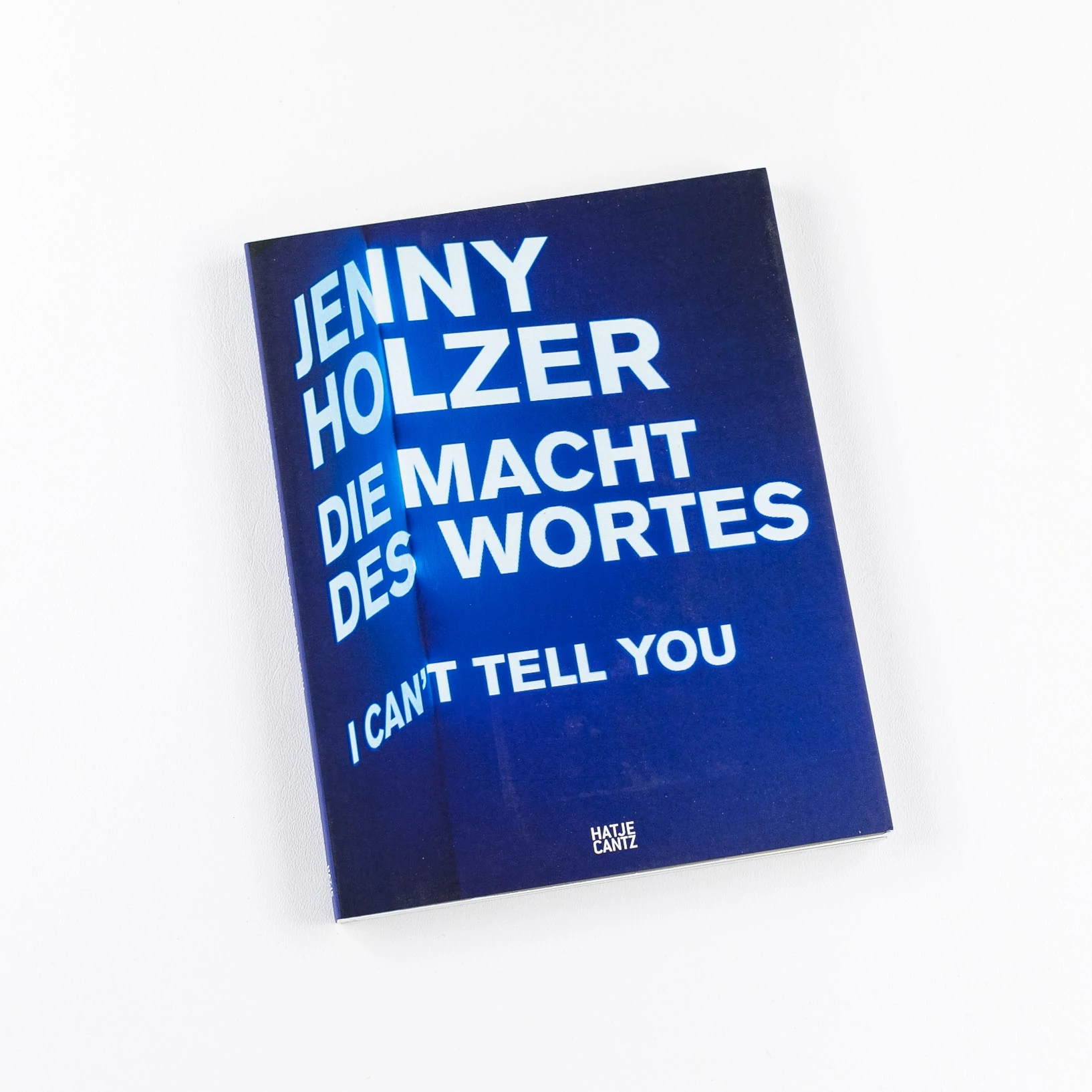 Block, et. al. - Jenny Holzer: Xenon For Duisburg
Title: Jenny Holzer: Xenon For Duisburg
Author: Friedrich W. Block (Author), Eleonora Louis (Author), Soke Dinkla (Editor)
Publisher: Hatje Cantz
Publication Year: 2005
ISBN: 9783775715799
ABUSE OF POWER COMES AS NO SURPRISE MURDER HAS ITS SEXUAL SIDE
PEOPLE WON'T BEHAVE IF THEY HAVE NOTHING TO LOSE
SLOPPY THINKING GETS WORSE OVER TIME
Jenny Holzer's Truisms, the series of texts from which these phrases derive, are just one of the sources for the jolting words that the artist projects across monumental manmade and natural structures from Buenos Aires to Berlin. Beginning in the late 70s, Holzer has posted her provocative texts around the urban environment via a range of media--first on simple xeroxed posters, later on stickers, T-shirts, postcards, bronze plaques and baseball caps. In the 1980s, she moved on to the mass formats of large-scale LED screens in airports and sports stadiums. In her most recent projects, she has gone larger still, adopting xenon spotlight technology to project printed messages onto building facades and public squares, mountain sides and river surfaces. The effect is overwhelming, as if Holzer's inflammatory commands were being spoken by some omniscient voice, impossible to ignore.
Xenon for Duisberg: The Power of Words documents a cross-section of Holzer's light-art oeuvre, featuring recent projections of text works sampled from her earlier series Truisms (1977-1979), Inflammatory Essays (1979-1982) and Survival (1983-1985). Also included is Mother and Child (1990), a set of phrases projected onto the monumental blast furnace at the former Thyssen steelworks and on other prominent architectural structures in downtown Duisburg in 2004. The accompanying DVD features more texts and images.
This item is available for checkout.